Some good stuff's a'cooking, lovely reader...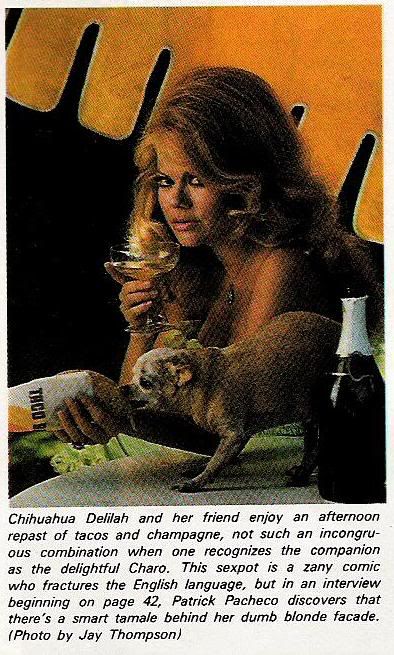 from

After Dark: The National Magazine of Entertainment

, March 1977, page 6.


StinkyLulu's got some tasty treats in store for the rest of the week, so keep checking in. You'll find...

Hillbilly Harlots on Wednesday

&

Sunday!

Homo Heritage!

And gosh knows what all!
Can't say if it'll be as fabulous as Charo's taco.
But it'll surely be as least as cute as Delilah.