The Year is...

1999's Supporting Actresses are...
(Each Smackdowner's comments are arranged according to ascending levels of love. Click on the nominee's name/film to see StinkyLulu's Supporting Actress Sunday review.)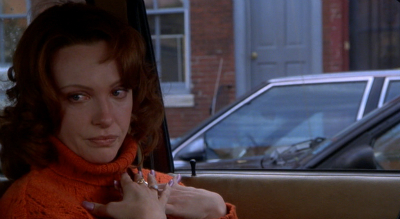 BROOKE

A rather surprising nomination, but not a bad one. Collette, despite being in a rather neglected role, delivers a decent performance. If only the role was written a bit more, this offbeat talent could really have shone.


STINKYLULU

Stirring a heady mix of ferocity and vulnerability, Collette avoids cliché while layering complexity and compassion into Lynn's every gesture, providing a formidable and funny emotional anchor for the film.


MIDDENTO

I hate to say that I was sold on this flick, manipulative as it is, from Collette's performance alone. Touching and real, yet (despite the tears) unsentimental, the performance grounds the film in a subtle, nuanced way.


JS C

"Do... Do I make her proud?"


BRAD

Collette dropped doing too much and did just enough. Though the nomination is probably based on the car scene, watching the film again makes me realize it's the woman she's set up – the woman who cares for her son deeply – that makes Lynn as resonant as she is. My favorite performance in the film by far – even more than Mischa Barton as Linda Blair.


JOE R

Kills me dead every single time. Fierce strength and shattering vulnerability, at once. The way she acts with her fingernails. And that scene in the car -- the rare "Oscar clip" scene that lives up to the billing.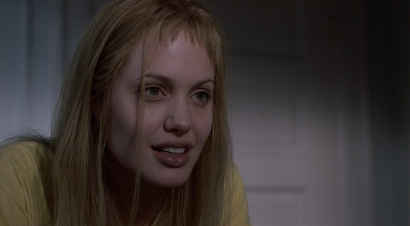 MIDDENTO

As we are supposed to venerate actressing at the edges,

EDGES THAT CUT HAHAHA

, I ask whether the uneven,

JAGGED YAAAAAH

rollercoaster ride Jolie takes us on supports the movie by foiling a subdued Winona

WEEPING PAIN

or her own clear ascent

WHEEEEEEEEEE!

to stardom


STINKYLULU

Jolie's palpable emotional clarity ably steers the film and the actress delivers a generally lucid performance. Not bad, but rarely subtle, and never deep.


JS C

"Playing the villain, baby, just like you want. I try to give you everything you want. Because it makes you the good guy, sweet pea. Is that a dare or a double dare? I like that. How am I supposed to recover when I don't even understand my disease? That's everybody. So, what's your diag-nonsense?"


JOE R

The movie utterly fails her at the end, but I've long been a fan of an actor's ability to channel his or her charisma into a laser beam, and Jolie's Lisa has hers focused so tightly she could cut diamonds.


BRAD

Jolie delivers what by now feels like a standard Jolie performance – fascinating, energy sucking, combative, more than present. She takes any light in the room, and is fascinating on screen. The perf feels almost bigger than the movie though, in the end, I was more emotionally interested in the scenes with Britanny Murphy – even to the point of feeling that hers is the most surprising performances of the film.


BROOKE

A visceral and unflinching performance by this talented actress. Jolie manages to portray the crazy while still keeping the ever-changing moods of the character nailed perfectly.

Catherine Keener in

Being John Malkovich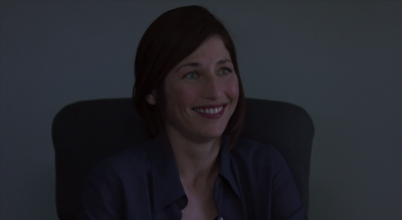 STINKYLULU

Keener's charismatic restraint maintains Maxine's entrancing mystery even as the character transforms unsubtly before our eyes. It's a thin characterization, long on style and short on subtext, but a consistently delightful performance nonetheless.


BRAD

Keener does a fantasia of her own tough cookie, smart and sassy broad roles, seemingly speaking only in lines that most actors would have as subtext for something much more polite. I don't think there is much of a transformation in the character and it feels that she's having such a great time being arch that the other stuff gets short shrift. And without that, I don't quite believe the ending.


JS C

"You're right, my darling, it's so much more. It's playing with people!" (

Gestures toward a 7½ story high window

.)


JOE R

There's a fierce competition, in Malkovich, for Maxine's attention, and in Keener's hands, she wields her gaze like a weapon. There's an emptiness to the character, by design, but Keener slowly doles out pieces of Maxine. You can't know her, but she gives you enough to keep chasing.


BROOKE

A stunning, scathing and sexy performance by this still criminally underrated actress. She balances the surreal comedy with the underlying emotions perfectly, a true display of actorly talent.


MIDDENTO

Smart, sassy and conniving without being sorry for it: Maxine could be the villainous femme fatale hated in every other movie. Here, however, Keener mesmerizes with just enough restraint to make her (and the role) delicious.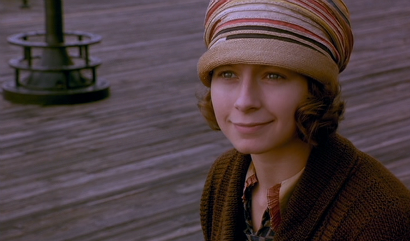 JS C

"I had a wonderful evening. I don't need a genius to have a good time."


JOE R

She works her angelic, expressive face to its greatest advantage here, but it doesn't add up to much. Particularly when it's in service to Woody Allen's fucked up issues with women (better that they can't speak at all!).


STINKYLULU

Morton inhabits Hattie's silent clarity and wordless integrity with endearing wit, yet even Morton's savvy performance can't ameliorate the creeping misogyny of the role. An adept, adorable but ultimately negligible performance.


BRAD

Unfortunately, she's constructed as something for Penn's great characterization to bounce against. As such she does her job, and some of her luminosity comes forward, but I was left confused by the character, wondering if she was slow, challenged, or just easily confused. A disappointing performance – sad, because I was really looking forward to it.


BROOKE

In her silence, Morton manages to steal scenes out from under Penn, on top form. She manages to elevate the character out of the pothole of dull writing, but traces do sometimes show.


MIDDENTO

Morton electrifies here with the face and movements of a silent movie star – and I don't say that just because she's mute. She brings a lot to the role – which, oddly, I don't care for as much, tired as I am of Allen's simple girls.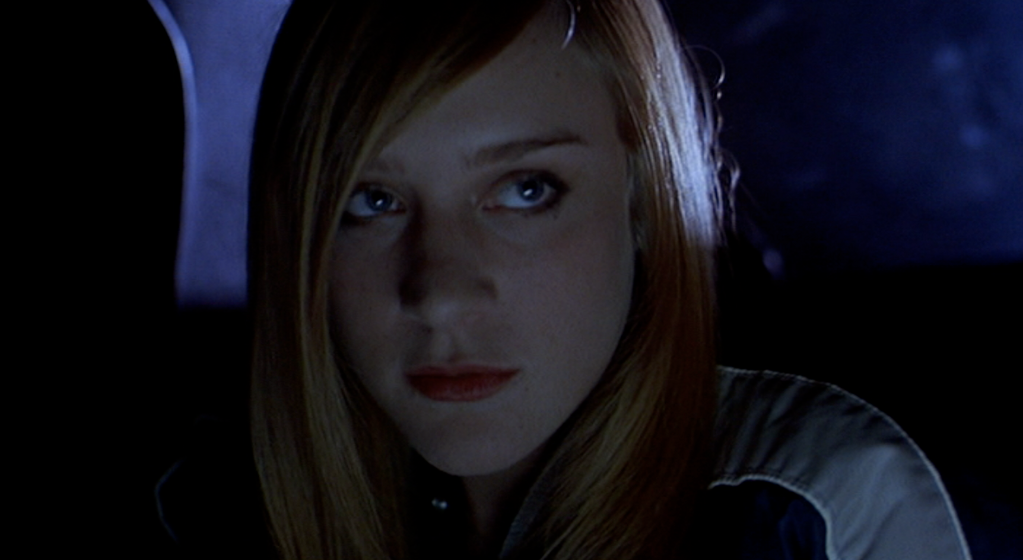 BRAD

Sevigny's native insouciance works for the bored teenager Lana, but she's unable to break through it later in the film. Though she's definitely present, she comes alive more in the intimacy of the relationship than when the sh** really starts to hit the fan. It's during the violence and the difficulties where she feels a little lost to me, losing the screen to what's happening around her.


JS C

"I hate my life."


STINKYLULU

While often excellent "in the moment," I remain unconvinced that Sevigny's as excellent "in the character." Still – a most astonishing, breakthrough performance in a year loaded with them.


MIDDENTO

I remember not rooting for this to win that year; seeing the movie again for the performance makes me appreciate the small moves Sevigny makes to make this more than a simple "lust object" characterization.


BROOKE

Sevigny is essential to the success of the movie, perhaps even more so than Swank. She keeps the film grounded with her truly humane and naturalistic performance; she doesn't overplay any moment and keeps it uncomfortably real.


JOE R

I was initially ready to dismiss Chloe's as a nomination based on the audience's projected infatuation, via Brandon. But as Lana begins to leap impulsively off a series of cliffs, Sevigny's ever-intense face belies her desperation, and later gives way to the ecstasy of a way out.
O
scar chose...
Angelina Jolie
in

Girl, Interrupted
But the SMACKDOWN forcibly dissents and, in a single heart squeaker, appoints...