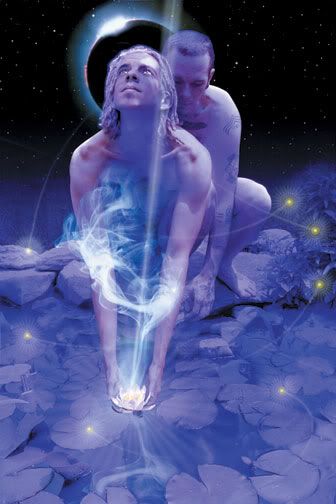 Stevee Postman's "Nitegarden" from the Incarnation Series, circa 2003.

Lovely Readers,
There may be some disruption in StinkyLulu's postings over the next few.
MrStinky's eldest brother passed away just before noon in New York City on Thursday, March 23. As soon as circumstances permit, Lulu'll be joining MrStinky & his family in New York.
Be sure to share your love today.
Blessings,
StinkyLulu