I might be considered an
a la carte
film lover. Over the years, I have cultivated my tastes so that I can take great pleasure in my most favorite ingredients of even an awful film. I don't have to love the whole thing to be able to pick out a sustaining treat to treasure. (Indeed, my interest in actressing at the edges emerges precisely from this ability/predisposition.) And one of the thrills of such
a la carte
cinema-mongering is developing those fantasy lists of favorite cinematic ingredients -- the Column A of favorite actors; the Column B of favorite directors; the Column C of favorite scenarios/styles -- and crossing your fingers that, one day, you'll have the opportunity to savor a perfect dish: like one of your generation's best actresses doing high-concept, cross-gender work for one of the boldest American auteurs. Of course, the dilemma of
a la carte
is that sometimes the fantasy of the perfect concoction is more gratifying than the actual dish itself. Such was the case this year for StinkyLulu with...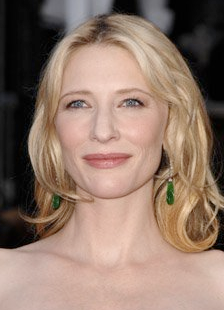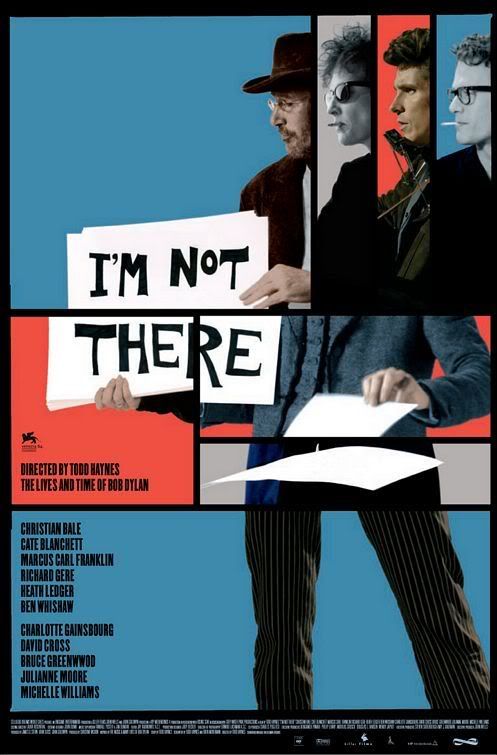 ...Cate Blanchett in I'm Not There
(2007).
approximately 29 minutes and 35 seconds
24 scenes
roughly 22% of film's total running time


Cate Blanchett plays Jude Quinn, one of six intertwined aspects of Bob Dylan elaborated within director Todd Haynes's ambitious explication of cinema, persona, celebrity, identity, biography, history and -- of course -- Bob Dylan.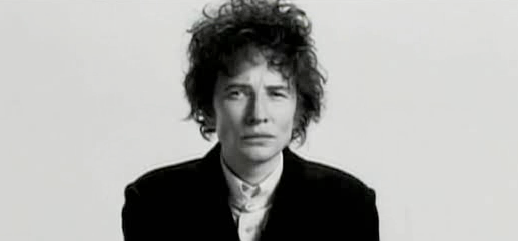 Among Haynes's "six aspects of Dylan," Blanchett's Jude is perhaps the most consistently startling. Bedecked with frizzy hair, a raspy cigarette-stained voice, a veering, teetering walk and a near-constant sneer, Blanchett's Jude is a fascinating, infuriating, freak -- a countercultural
Golem
conjured by a celebrity-obsessed media, a mendacious recording industry and voracious fans.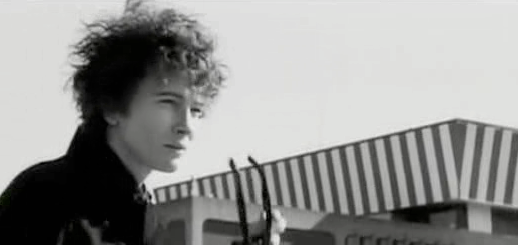 To this end, Blanchett's casting -- as the only woman to play an aspect of Dylan -- is sublime in its efficiency, allowing Blanchett's Jude to become an enthralling but mildly terrifying
creature
instead of simply a man on the verge of collapse. Indeed, for both Haynes and Blanchett, Jude is not so much a person as he is a "persona" in apparently human form; Jude's breakdown is not medical but mechanical, a persona malfunction as it were.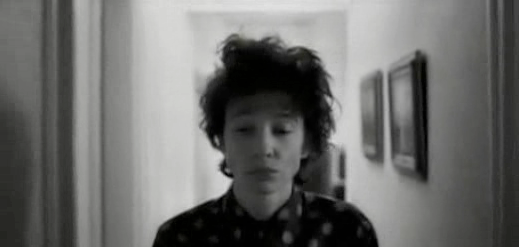 Blanchett's performance savvily operates from this often creepy contradiction (Jude appears human but he's actually a mysterious creature from planet celebrity) to mine some fascinating moments: Jude's viciously preening masculinism, his nattering self-absorption, his blithe cruelty, his casual disdain for everyone...everyone except other mysterious creatures like himself, like Allen Ginsberg (David Cross in a hilariously apt impersonation).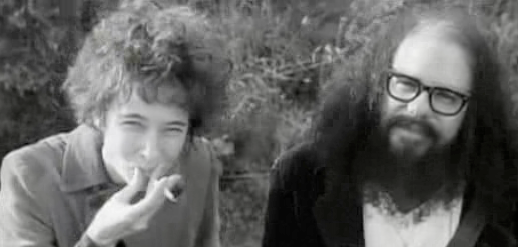 Blanchett's accomplishment in the role of Jude Quinn is extraordinary. Blanchett sculpts the persona of Jude's affect with expert precision, manipulating Jude's mask to create the illusion of life as might a master puppeteer. Blanchett opts for a reedy, sonorous vocal quality -- neither as nasal nor as breathy as one might expect -- which allows her to dip into more registers of her actual voice. Blanchett's physicality is limber, masculine in its confident looseness, even as it is coiled, a spring ready to pop. Blanchett's Jude is an expert concoction.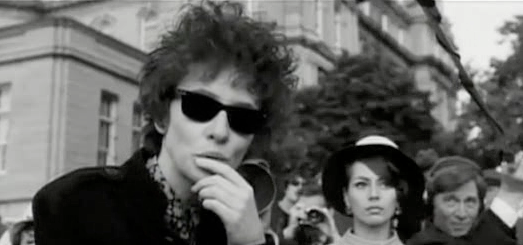 Yet Blanchett's Jude is also curiously soulless. I'm not sure if it's part of the concept to have Jude sit so beyond simple humanity (persona not person) but, unfortunately, making Jude a vacant celebrity cipher creates a tangible emotional vacuum at the center of
I'm Not There
.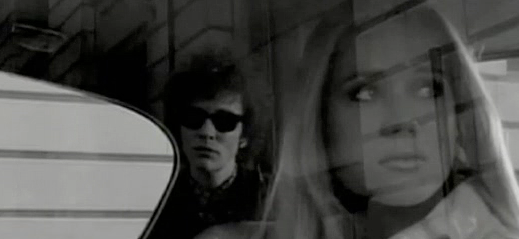 Rescreening the film in the theatre this week, I was struck by how emotionally hollow the Jude sequences were. Then, when screening Blanchett's performance online, isolated from the rest of the film (via
streaming video here
), I was shocked at how much my connection to Jude's thread was informed by the Bale, Gere, and Ledger threads woven around it. It's a confounding problem: I suspect what I like least about Blanchett's performance is her singular achievement of Haynes's conceit/concept.
Nonetheless, I do fault Blanchett for an essential lapse. I can't help but feel that Blanchett might have provided a glimmer of soul somewhere at the center -- or even at the edges -- of Jude, to tether this artificial automaton to
some
kind of truth. You can almost feel Blanchett reaching for something akin to emotional integrity in her car confrontation with Keenan, or in her final monologue in the back of the car. (But, notably, those moments happen also to be the moments when Blanchett's vocal characterization is most distracting.)
Something
's missing from the Jude piece, something that is present with Bale, Gere and Ledger. Only in the boldest castings (Blanchett and Marcus Carl Franklin) does Haynes seem to lose hold of the abstract emotional reins of the piece.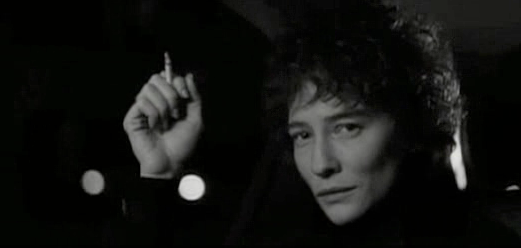 Blanchett's work as Jude is brilliant but flawed, an extraordinary yet incomplete accomplishment. And though it's hard to fault an actor for doing exactly what the director wants of them, I must nonetheless hold forth one of my articles of faith: transcendent actressing at the edges comes from providing the dimension, depth and soul that a director doesn't even know to request.