In its preference for divas, dames and sweet young things, the category of Supporting Actress doesn't have a great track record for noting the broadly stroked sublimity of unapologetically comedic performances -- especially those submitted by performers who were both beyond puberty
and
pre-menopausal. Indeed, Oscar has tipped his hat to comparatively few funny younger women. Lucky for Lulu, one of the exceptions proving the rule arrives in the form of...
...Joan Cusack in Working Girl
(1988).
approximately 8 minutes and 50 seconds
10 scenes
roughly 8% of film's total running time
Joan Cusack plays Cyn, the loyal and protective best friend to the protagonist of Mike Nichol's astonishingly effective romantic fantasy,
Working Girl
. (That this playful Big80s confection works better 20 years later is yet another testament to Nichols's particular genius.)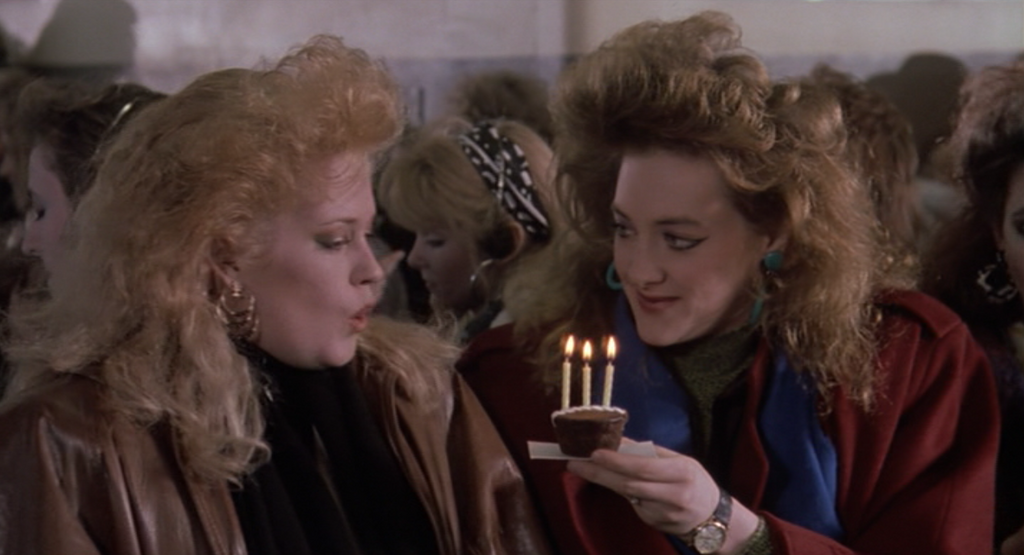 Cusack's Cyn is salt of the earth. The only thing bigger than Cyn's heart is her hair, and she has the accent, earrings and shoulder pads to match. (And as MrStinky's a Staten Island native, Lu's come to appreciate some of the nuances of Staten Island-ese -- at least a few of which Cusack captures pre-cise-ly, mining the vocal dimensions for both humor and empathy.)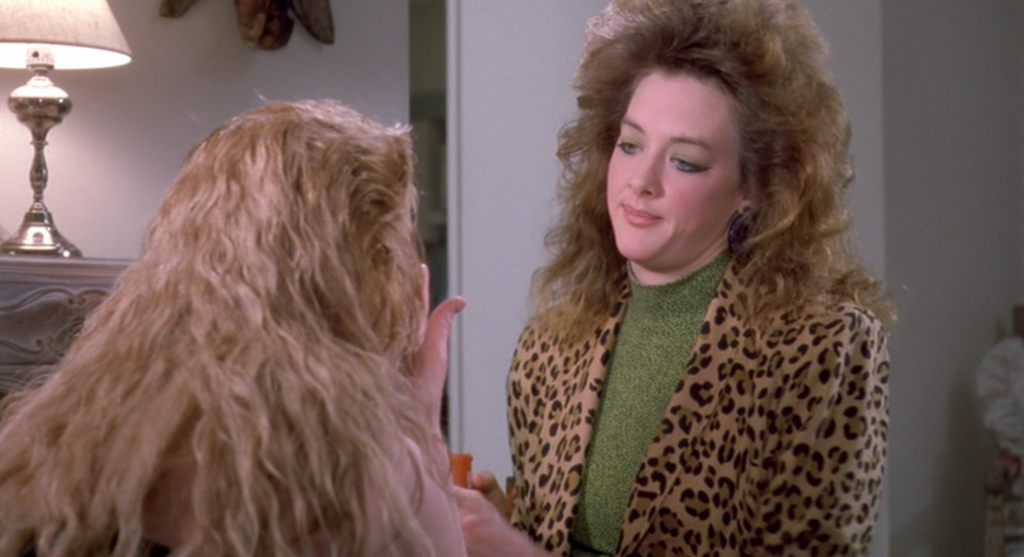 Cusack's Cyn is not infrequently just hilarious, tossing in line readings (
"And it's not even leath-uh!"
) and facial expressions that reverberate through the picture.
(Click each image below to enlarge.)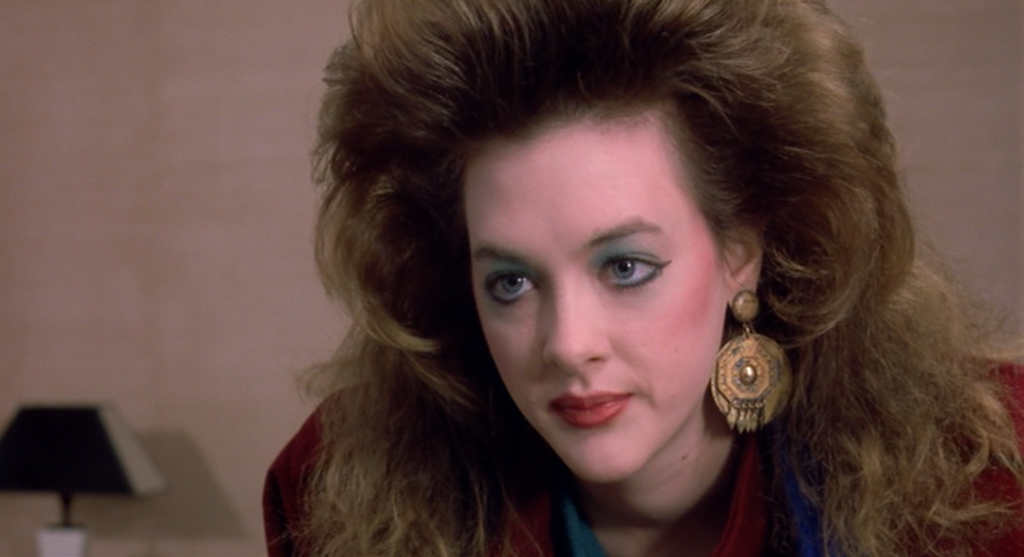 And while Cusack's might seem a surprising nomination, it's not at all unearned. Cusack's Cyn -- more than any other character in the film -- anchors the narrative. Emotionally essential to the film's opening and concluding scenes, Cusack's Cyn provides the moral and emotional compass for the piece, while also goosing things every now and again with a blast of broad comedy that helps keep the tone this genre-swirl of a piece on pitch. Any number of actresses could have made the role absolutely funny, but the part requires a comedic actress of uncommon charisma and humanity. Cusack delivers these intangibles with preternatural ease, thus investing Cyn with a texture and significance well beyond the occasional guffaw. (Note that it's Cusack's Cyn to whom Nichols turns to confirm the narrative's moment of transcendent triumph.)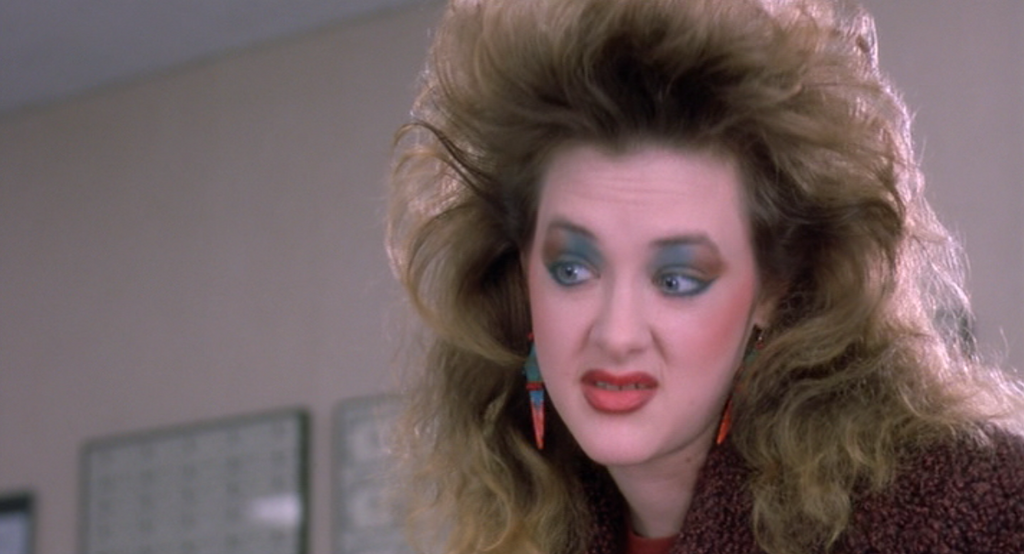 But, then again, who can really glide past Cusack's Cyn...