Leave it to y'all, lovely readers, to present Supporting Actress challenges that push my profiling abilities. With your first choice, y'all hit me with
an animated character
. Now, y'all's second choice brings a slew of enthralling women assembled in curious chorus before Woody Allen's meditative lens. I've profiled
an ensemble of supporting actresses before
, and
an assemblage of female performances has even "won" a smackdown
. But the challenge here is different, for -- among all the amazing women eligible for consideration this week -- what seizes my heart, imagination and attention in this film is the 90 seconds of bravura actressing by...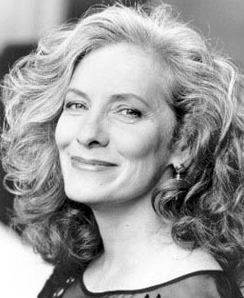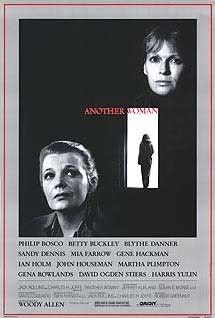 ...Betty Buckley in Another Woman
(1988).
approximately 1 minute and 35 seconds
1 scene
roughly 2% of film's total running time
Betty Buckley plays Kathy, an unexpected arrival to the engagement party thrown for her ex and his new love, Marion (Gena Rowlands, in a fascinating oblique performance as the protagonist of this strange film.)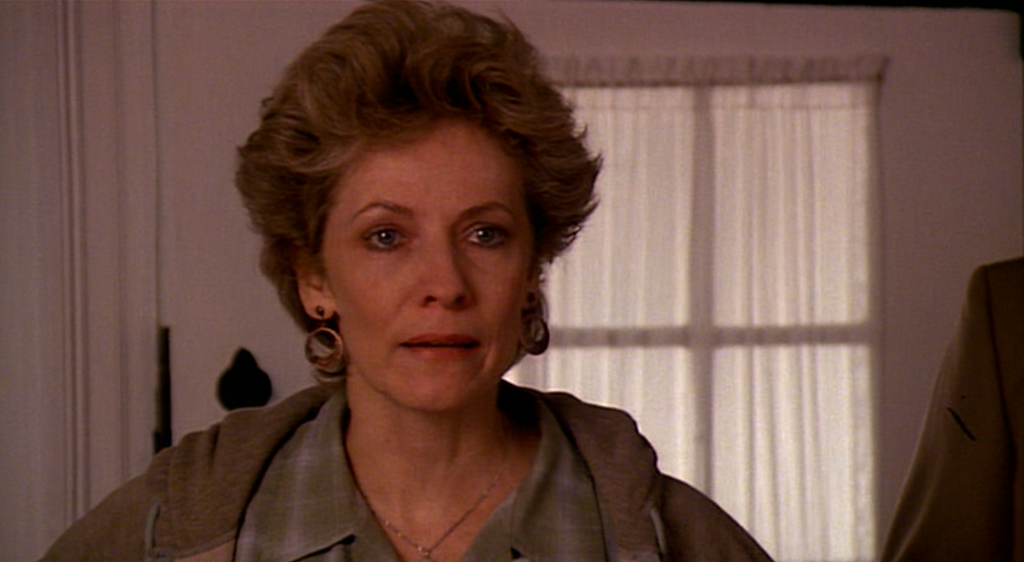 Buckley's Kathy appears only in this one scene, and her role does not meet the "5%" standard that seems to be the intuitive minimum rule of thumb for Supporting Actress nominations. So you may be asking, lovely reader: why Buckley from a film that boasts solid, interesting work from Mia Farrow, Sandy Dennis, Blythe Danner and Martha Plimpton? Well, lemme tell ya. I almost went with Plimpton, but -- upon reflection -- was forced to acknowledge that she, like Danner, gives an entirely effective but ultimately unremarkable performance in an underconceptualized role. On the other hand,
Another Woman
's clearest, most conventionally Supporting Actressish parts are those played by Mia Farrow and Sandy Dennis. But, even here, both women are merely adequate. Mia's doing her standard mildly befogged fragility, and Sandy's fluttering with constipated angst as usual. (From here on out, I'm just gonna call that Sandy Dennis style "angstipation" -- she's hardly the single offender, plenty of actors with a skosh of Actor's Studio in their system are predisposed to it...) It's too bad, really. Plimpton would have likely been brilliant in Farrow's role as the ambivalent pregnant woman, and Buckley would have surely rocked in Dennis's role as the estranged and embittered best friend. But interestingly enough,
Another Woman
's most haunting and effective performances come from single scenesters like Buckley and Frances Conroy (who, as Marion's aggrieved sister in law, gives the protagonist more to play against in 45 seconds than any other actor in the entire film). And so it's Betty Buckley's distillation of a complete character arc into a 90 second performance that
truly
amazes.
When Buckley's Kathy crashes her ex's very very civilized engagement party, she's unannounced and uninvited, with a lamely assembled box of objects as alibi for her presence. Whether she knows it or not, Buckley's Kathy has arrived to create a scene.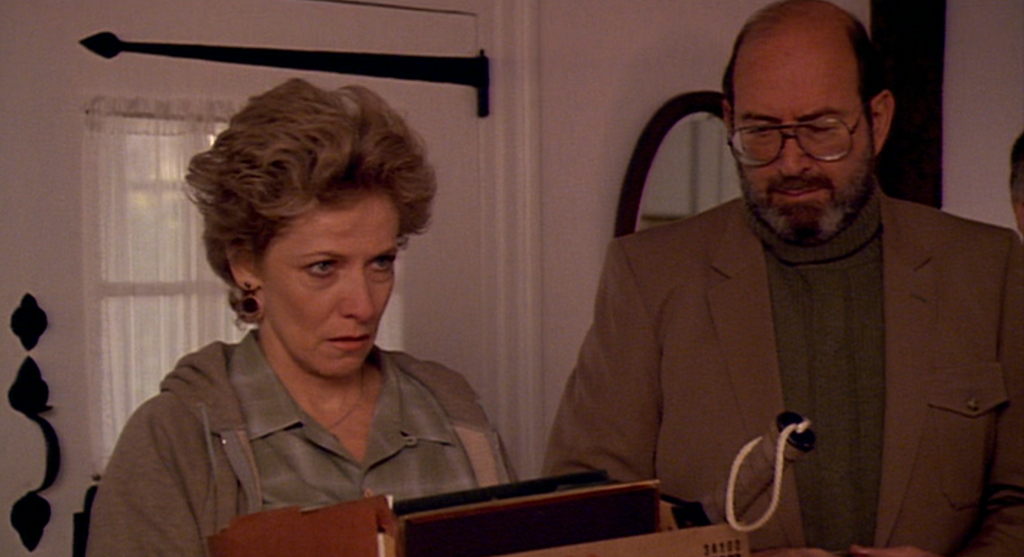 Buckley lets Kathy begin in a kind of pathetic abjection, fumbling for rationalizations and awkward self-abnegating asides, before the raging tiger within begins lashing out, hurling accusations at both her ex-husband and his guests ("some of these people used to be my friends to.") Having mustered this little bit of strength, Buckley's Kathy composes herself with serene malice to ask: "Which one of you is Marion?"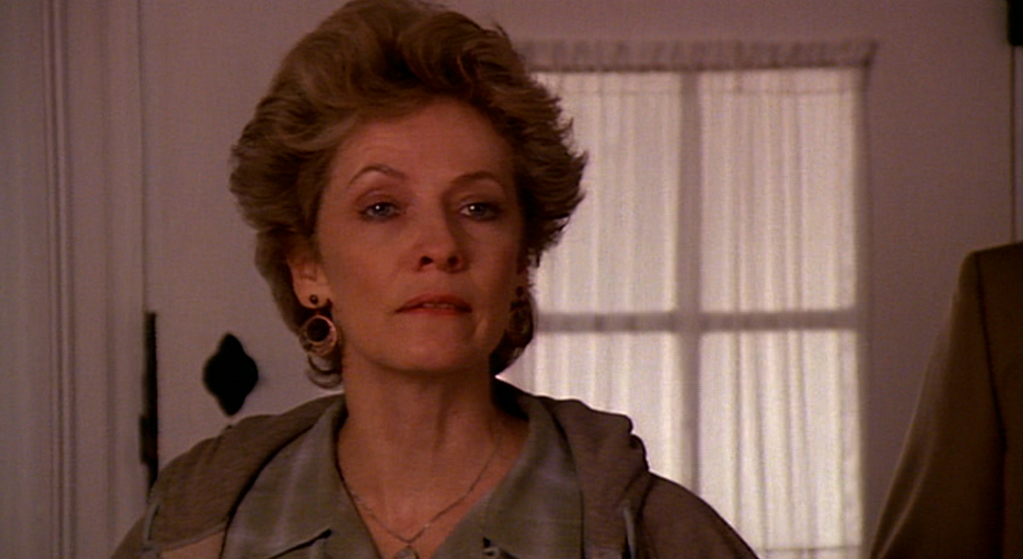 Buckley delivers this question as a tacitly terrifying challenge and, for her part, Rowlands -- fascinated by the spectacle which has brought her chatty party to a screeching silent halt -- replies with an almost giddy curiosity. But before either woman can say whatever it is she might have long rehearsed for just this moment, the ex (Ian Holm, wan but effective as the priggish prick) intervenes. His interruption infuriates Kathy all over again who then lets tumble a raw, vicious, sarcastic blur of incriminating details. When Kathy stops speaking, she's spent, devastated, humiliated anew...and easily forced from the room, allowing the party to continue.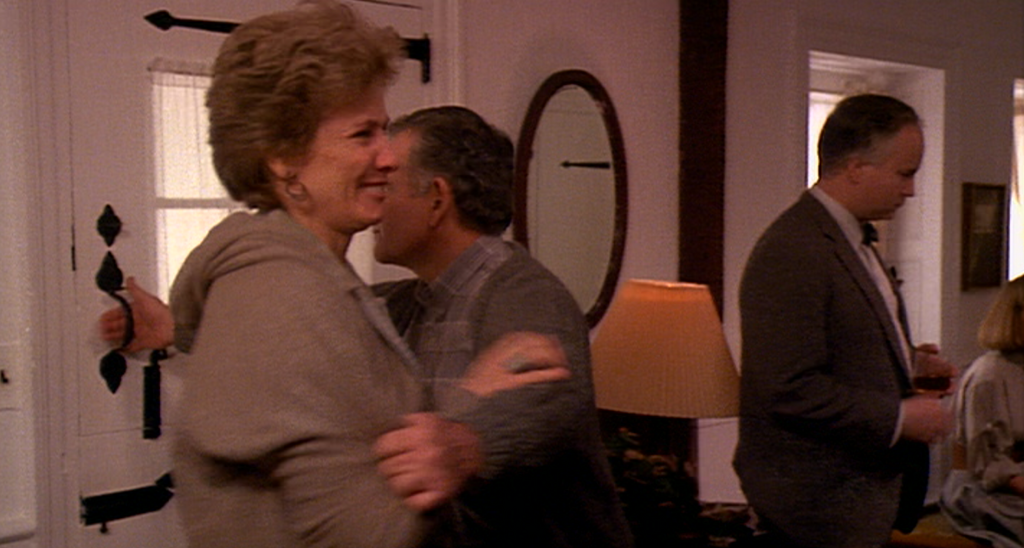 Buckley's is a brave and efficient performance. Kathy's single scene haunts the rest of the film, reverberating as the only true flash of emotion either witnessed or experienced by Rowlands' Marion. And though the part is way too small to warrant a trophy (save, perhaps, for
The Film Bitch Cameo
prize), Buckley's performance as Kathy offers a choice bit of actressing at the edges and provides a pungent reminder of just how powerful LaBuckley can be on screen.
Thanks, lovely readers, for this challenge!
I'll try "The Overlooked - By Request" again in August.
Stay tuned...