Forest Whitaker has spoken. The Oscar gauntlet has fallen. And we're off...
A month of Supporting Actress profiles will commence this Sunday, each attending to the golden boy's favorite actresses at the edge in...
Oscar's Supporting Actresses for 2008 are: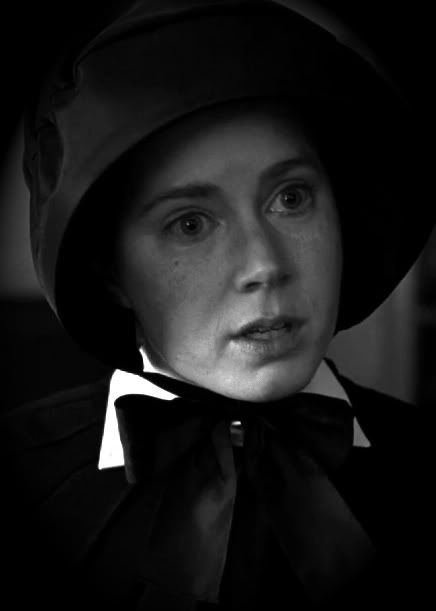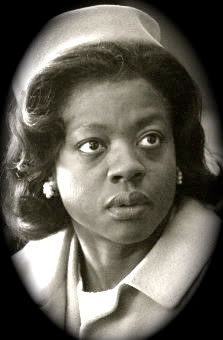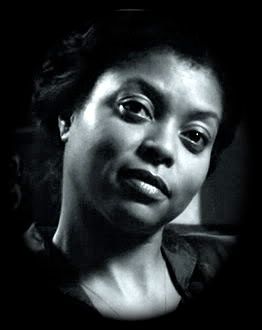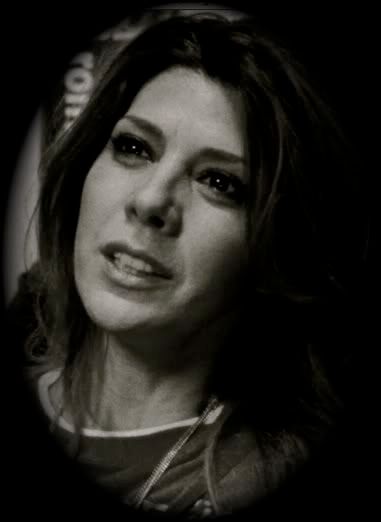 Amy Adams
in
Doubt
Penélope Cruz
in
Vicky Cristina Barcelona
Viola Davis
in
Doubt
Taraji P. Henson
in
The Curious Case of Benjamin Button
Marisa Tomei
in
The Wrestler
Very quick analysis from StinkyLulu:
The big "shocker" this morning derives from Kate Winslet's absence from this category. It's a compelling surprise, really, as I think Winslet's presence in the Lead Category for The Reader provides the first real threat to Hathaway's likely win in that category.

But over here in the land of Supporting Actressness, Winslet's absence from the Supporting Actress roster reconfigures the playing field meaningfully. On the first hand, no longer does Penélope Cruz have to worry about Kate love threatening her privileged position at the top of this particular heap. On the second hand, while I do think Cruz remains the favorite to win in February, I now think her new main rival for the trophy is the nicest nun, Amy Adams. Since March, I've been calling this year for Amy Adams. I do think Adams bears the "Hollywood" advantage over Cruz. Alone among this year's nominees, Adams a money-making, American actress who's visibly been on the rise for the last handful of years and, this year, Adams has received several essential, middle-brow nods of approval (Vanity Fair cover; CBS Sunday Morning profile; huge dvd success of last year's Enchanted). In other words, the Hollywood machine seems to have really been priming the pump for an Amy Adams win for Supporting Actress this year. On the third hand, I don't think Adams is this year's coaster. (That distinction goes, I feel, to Taraji P. Henson, an extraordinary actress nominated for an unremarkable performance in this year's most nominated film). On the fourth hand, I don't think Amy Adams and Viola Davis will "split" Doubt votes in any significant way. (Rather, I suspect that there's not going to be much voting for any of the Doubt acting nominees, especially not for this brilliant newbie. As a result, Adams stands well to get the "I should vote for something from that film" benefit which occasionally accrues to Supporting Actress nominees and which, in combination with the pump being primed for Adams recognition, really helps Adams gather any extra or straggling votes.) And on the fifth hand, with regard to Tomei, this nomination establishes Marisa Tomei, along with Cate Blanchett, as one of two actresses of her generation to enter the elite pantheon of women who have 3 nominations for Best Supporting Actress. This morning, Tomei joins likes of Celeste Holm, Angela Lansbury, Meryl Streep, Glenn Close, Anne Revere, Shelley Winters, Claire Trevor, Gladys Cooper, Diane Ladd and Dianne Wiest. So, for Tomei, I suspect this year'll be "it's an honor just being nominated for the 3rd time!"

So, summarizing all those aforementioned hands, I still think this year's Best Supporting Actress Oscar is Penélope Cruz's trophy to lose. I also suspect that Amy Adams is stealthily poised to facilitate just such an upset.
What are you thoughts, lovely reader?
Spill, please, in comments.