With the
nominations for Best Supporting Actress announced
this past week, so begins a new month of Supporting Actress Sundays, this time examining the acclaimed actresses at the edge of 2007. This year's crew falls both inside and outside the usual categories (or
Supporting Actress Stock Characters
). On the one hand we've got a couple that defy convention, with both a gender-bending illusionist and a standard-issue corporate gal loaded with hidden depths of evil in her soul. On the other hand, though, we're squarely in Supporting Actress tradition with a coupla mommas - one good, one bad bad bad - and this year's little miss sunshine...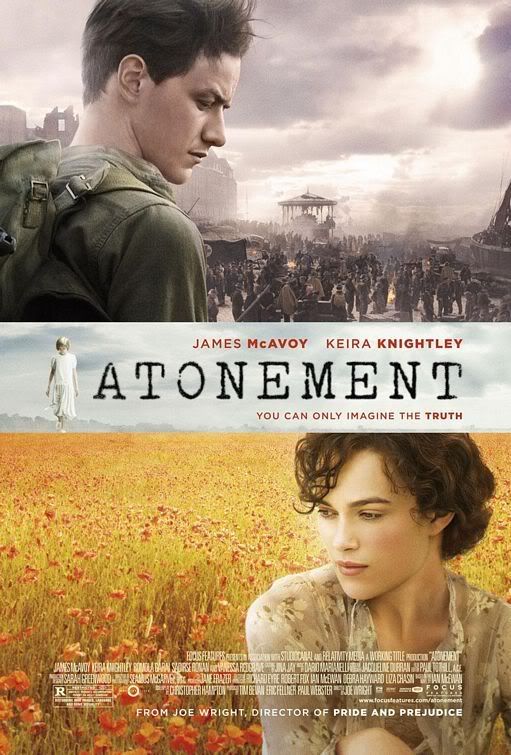 ...Saoirse Ronan in Atonement
(2007).
(very) approximately 22 minutes and 33 seconds
28 scenes
roughly 18% of film's total running time
Saoirse Ronan plays writer Briony Tallis as a young girl, when the character's at her most confident, precocious and self-possessed. (Romola Garai and Vanessa Redgrave each play Briony at a later stage of life, as a young woman and as an older woman, respectively. According to director Joe Wright, each elder actress based their approach to the character upon careful study of Ronan's work in the film's earlier scenes.)
At age ten or so, Ronan's Briony is a serious writer, a diligent spinner of stories and tapper of typewriter keys. She's also a keen observer of the human condition, at least the views of it she's afforded from the particular perspective the environs of her aristocratic British upbringing with its requisite country estate.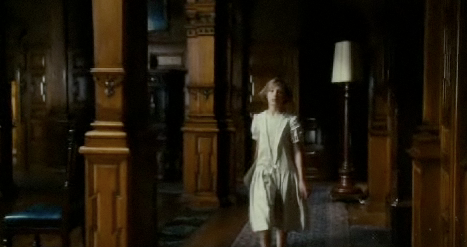 As the film begins, Ronan's Briony is intently finishing the manuscript for her first playscript, which she intends to have performed in honor of her eldest brother's return that evening. She delivers the script to her mother, marching through the vast estate, pausing only to discuss her script with the gardener Robby (James McAvoy, in a hunka hunka heartthrob turn that will almost certainly boost his already burgeoning career).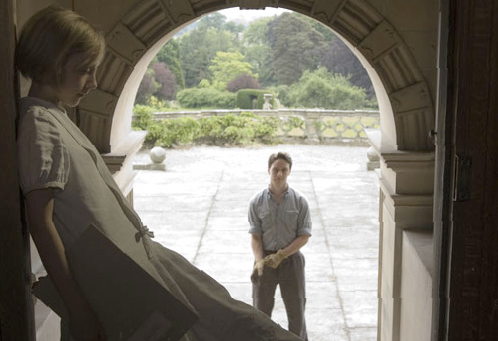 Ronan's Briony can barely sit still long enough to hear her mother's effusive praise of her script before it's off to the lawn to lie languorously on the lawn with her sister, Cecilia, to discuss the relative merits of prose versus drama in conveying authorial intent.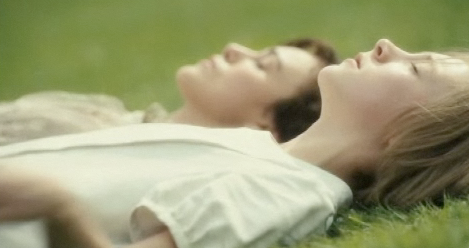 In this quick battery of opening scenes, Ronan's Briony establishes herself as a child in a world of adults who nonetheless considers herself among peers. Indeed, Briony may barely be in the double digits but it's clear she considers herself equal -- if not the superior -- to the adults who surround her.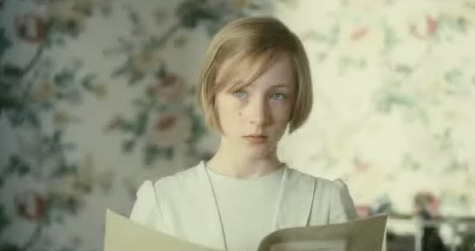 Briony's preternatural poise and self-assurance is only rattled when she's forced to deal with children, as when she's obliged to enlist some young guests of the estate to help her put on her play. In a single scene, Ronan demonstrates that Briony's not as fundamentally confident as she pretends to be but, rather, that Briony's
very
good at manipulating adults.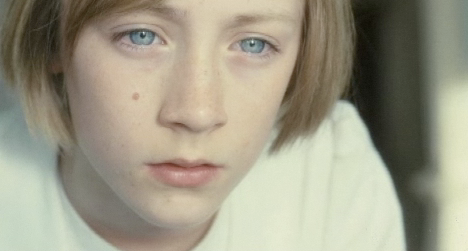 The unruliness of her age-peers unsettles Briony, and she takes quick refuge in doing what she does best: observing. She peers out the window and watches her sister Cecilia and gardener Robby share a mysterious, charged interaction.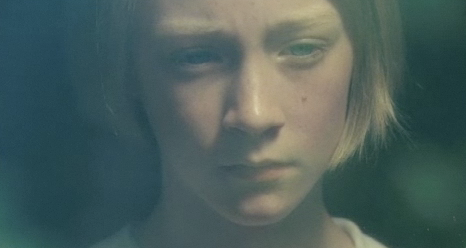 The ambiguity of the interaction collides with Briony's instinctive certainty that she understands everything, more than anyone else knows. And so begins the quick spin of life-changing events that unfold through the remainder of that day: a misdelivered letter; a predatory houseguest; a girl with the unfortunately fateful name of Lola; a couple of missing boys; two separate occasions of Briony catching a couple in fragrante delicto; and an accusation.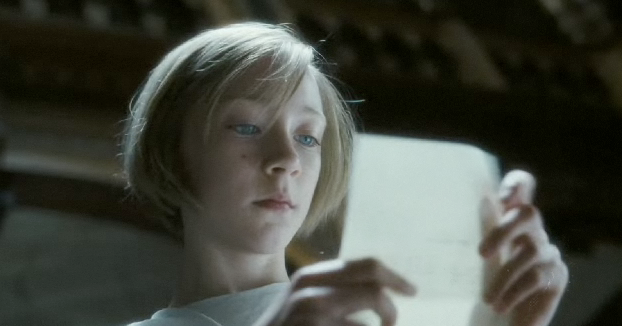 Ronan's accomplishment in the role of Briony is formidable. She constructs a character who takes great comfort, confidence and pleasure in being correct. She also builds a character who's absolutely certain she's not taken seriously enough. It's not simply that Briony seeks attention, though she does. Rather, Briony wants her perspective and point of view to be valued, noticed, taken seriously.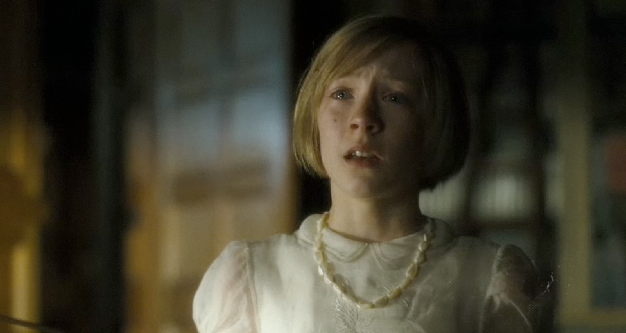 Nothing pisses Briony off more than being passed over, being dismissed, being not taken seriously. Ronan's performance conveys that basic fact of Briony with clarity, complexity and empathy. Whether she accuses Robby out of jealousy, out of social righteousness, out of fury that he and Cecilia walked past her pretending she didn't exist, or out of interest in spinning a good yarn -- we do not know. Even more, it's to the credit of Ronan's performance that we understand that each explanation of her accusation might be true.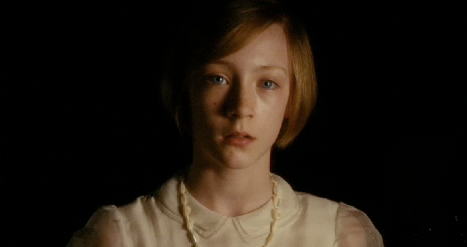 Saoirse Ronan's work as Briony Tallis is uncommonly deft. The character requires bold, clear, unambiguous choices. Briony might yet be a girl but she knows precisely who she thinks she is. Ronan nails Briony's certainty -- this clarity of self-possession -- with swift, accurate strokes. But that's the easy part, the notes any competent kid actress could have hit.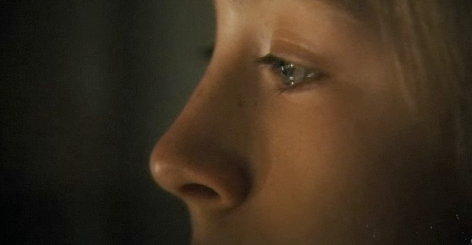 No, where Saoirse Ronan's performance goes beyond "exceedingly competent kid actor" into the realm of genuine actressing is Ronan's nuanced scoring of the cracks in Briony's soon-to-crumble façade of certainty. Ronan shows us the crackle of doubt even as she maintains the young Briony's brilliant certitude. And thus, Saoirse Ronan lays the foundation for the rest of the film.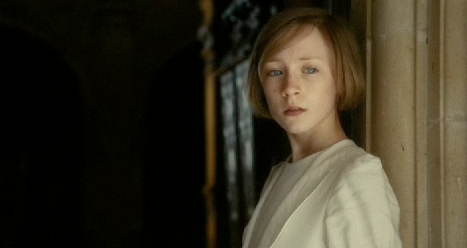 Indeed, if
Atonement
works at all (and I remain unconvinced that it does), it's because of the clarity, precision, and personality of Saoirse Ronan's Briony.