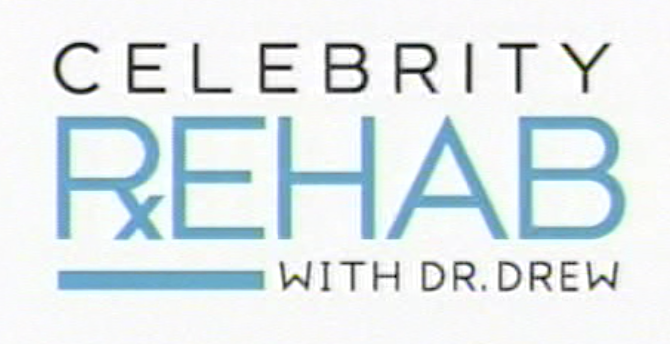 We interrupt our regular Supporting Actress-centric Programming to introduce a new series here at StinkyLulu: a weekly recaplet of the new VH1 experiment in candid celebreality, Celebrity Rehab with Dr. Drew. Each week, I will offer my quick riff on the latest episode, beginning this week with episode 1, "Intake."
Thought #1: Why recap

Celebrity Rehab

, Stinky?

...Well. That's simple enough. In an appropriately complicated way. Basically, the alibi is this: we academics make our livings by engaging in long-term research projects (what GayProf has aptly termed

Never Ending Research Project/s of Doom

). I'm at a point where the project that's absorbed much of my life for the last decade is in a transition phase and I'm raring to move on to something else. Among the "something elses" I've been contemplating is one project conceptualized loosely around performances of addiction/recovery on stage and screen. Most recently, the premise has distilled to something about the idea of "The Celebrity Body" as a vessel for shifting cultural ideas about addiction, recovery and spirituality. So, when the demi-gods responsible for reality teevee came up with

Celebrity Rehab with Dr. Drew

, 'tseemed an instance of popcultkismet and I resolved to track the show with some discipline, using the venue of StinkyLulu to provide a small platform of accountability for that process.


Thought #2: Speaking of Dr. Drew...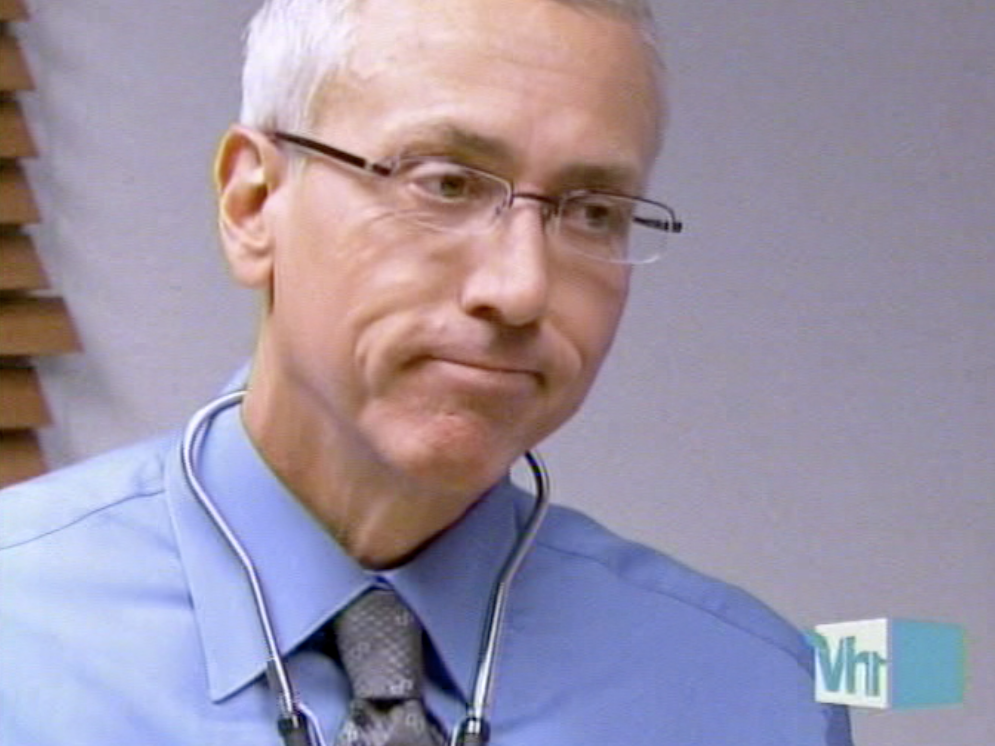 ...I've come to think of Dr. Drew as the illegitimate love child of Dr. Ruth and Dr. Joyce Brothers. Then, again, truth be told, sometimes I just like to think of Dr. Drew...that voice, that hair, that reasonable affect. Sanjay Gupta might be a bit hunkier, but Dr. Drew is the dreamiest. And, from the looks of things, the man has the patience of a saint
...

Thought #3: Speaking of Patients and Saints...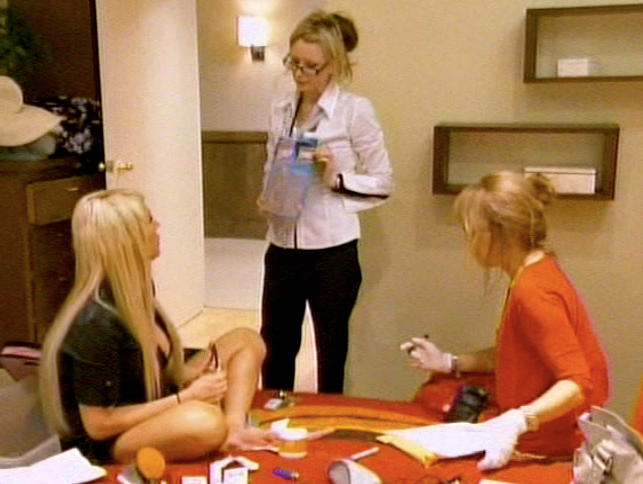 ...How 'bout those Resident Techs? Shelly is the younger, snarkier, mussily glamorous one but already my favorite is the older one, the one with the mildly Eastern European accent. Alas, I missed her name but, since she reminds me of my current

Project Runway

fave, I'm just gonna call her "NurseSweetP" for now. With their interchangeable looks and weary humor, it's clear that these Resident Techs have been around the rehab block more than a few times. And you just sorta know that NurseShelly and NurseSweetP are going to be the most sustaining presences within each episode, the cynical calm amidst the bluster of celebrity, addiction and idiocy....


Thought #4: Speaking of Celebrity, Idiocy and Bluster...
...who ARE these people?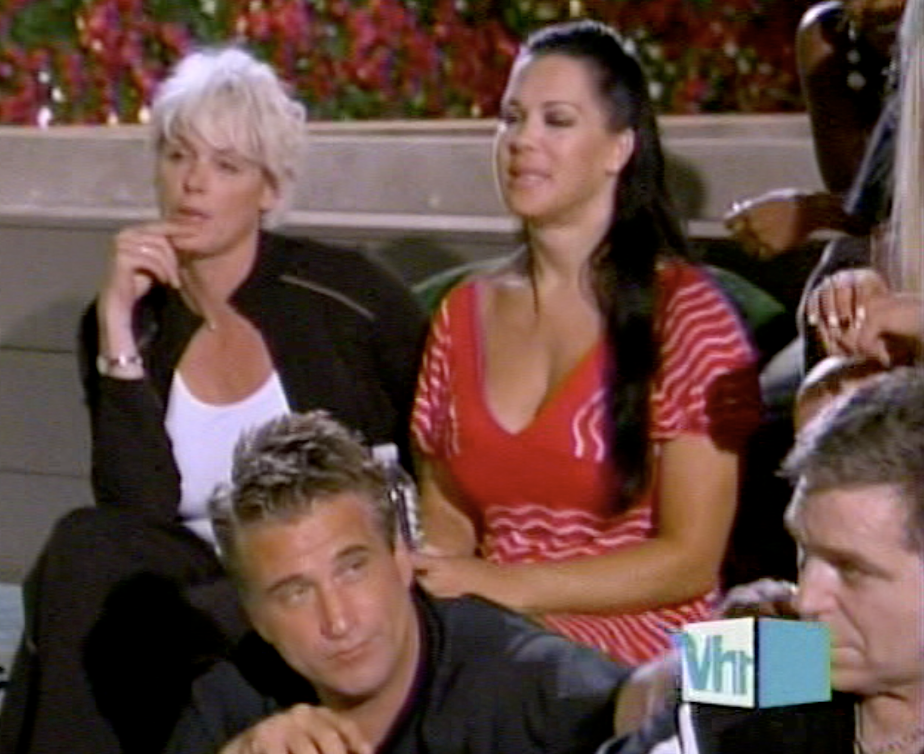 Yes, all of these folks seem well-entrenched in severe, chronic chemical dependence. But, truly, a couple of these people test even VH1's elastic definition of celebrity. And while there are a couple folks (like the quivering cross-addicted disaster Jeff Conaway, and

possibly

that drunken amazon Brigitte Nielsen, and

maybe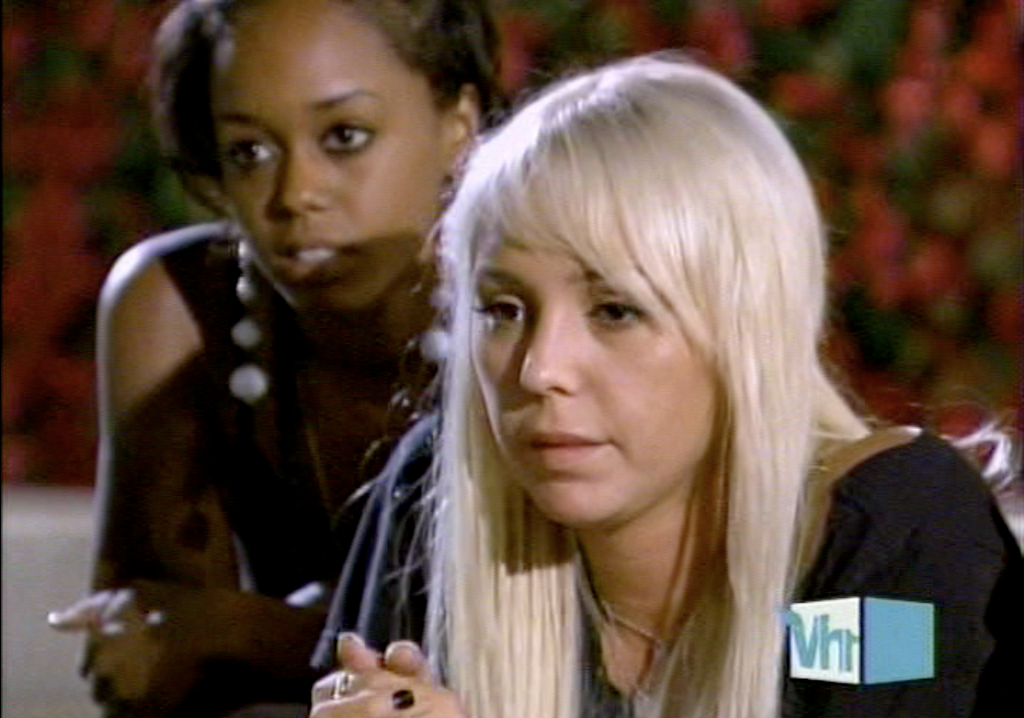 Jaimee Foxworth, that kidactor-cum-pornopothead) who seem to genuinely need or want help, most of the others seem to be in rehab to sustain their addiction. A few -- like

American Idol

also-ran Jessica Sierra, and the guy from the band I can't remember, and Mary Carey, the only one giving Conaway any competition in the disaster department --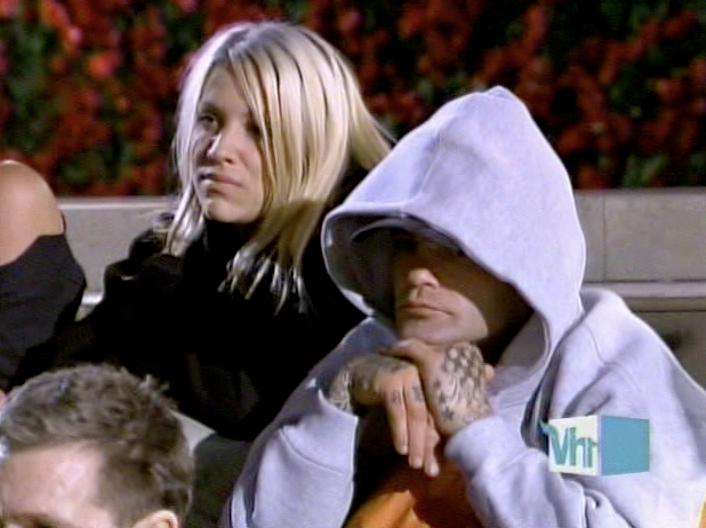 seem mostly interested in finding a way to keep doing what they're doing without the risk of consequences.
And the others -- former wrestler Chyna/Joanie and the Daniel "10th times the charm" Baldwin -- both seem to be on the show primarily to nurse the real elephant in the room, the real monkey on everyone's back: the addiction to fame. It's a truism in recovery circles that most people go to rehab as a temporary solution for a long-term problem; on this point,

Celebrity Rehab

seems no different.

Thought #5: Lessons in Sobriety.
A few solid bits of info to support sustained sobriety did manage to filter through the requisite insanity of

Celebrity Rehab

's "Intake" episode. First, that "binge drinking" and daily pot smokage are among the hardest habits to break, the physical addiction being less dramatic but the psychological dependence being much more stealthy. Second, a little bit of recovery can be a dangerous thing (Example A: Daniel Baldwin's "public service"). And, finally, while getting clean, candy can help overcome physical cravings, as Chyna/Joanie noted when Mary Carey panicked that the Resident Techs were taking away all her dildoes,

including

her strap on.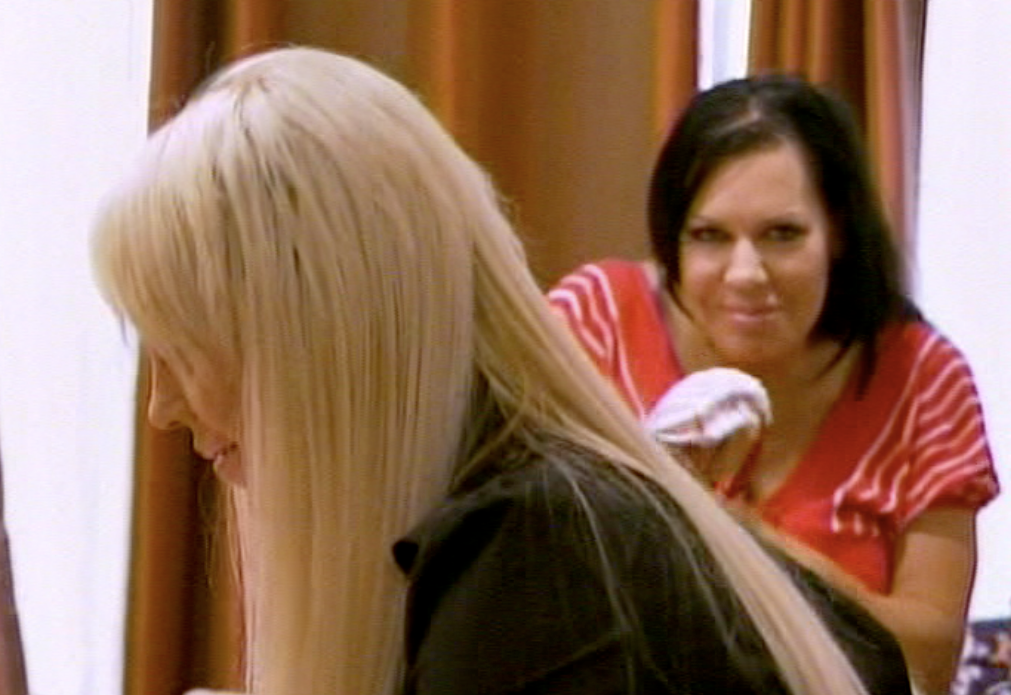 CHYNA/JOANIE: (To NurseShelly)

Please

take her strap on. (To Mary Carey) Wanna Twizzler? They make mouths happy.

Please do share your thoughts in comments, beloveds.
And be sure to tune in next week for every addict's favorite thing:
MORE!!!