I suppose I should just put my cards on the table: there are a small handful of actresses who I think are just beyond good, who I just love for their ability to make my heart flutter with a sideways glance or an eloquent pause. Notably, few of these actresses are very famous. Most are stage performers (though I've seen few on stage) and their work on film is often scanty and -- not infrequently -- strange. But ooh baby: I do thrill at the work of these women, as I do this week at the performance of...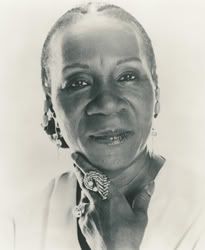 ...Beah Richards in Guess Who's Coming to Dinner
(1967).
approximately 14 minutes and 5 seconds
9 scenes
roughly 13% of film's total running time
Beah Richards plays Mary Prentice, the self-sacrificing mother of super-Negro John Prentice (Sidney Poitier, in one of his last "ideal Black hero" performances). Richards' Mrs. Prentice -- in a bit of 3rd Act trickery -- has arrived with her husband on a spontaneous trip to San Francisco, excited to meet her beloved son's new beloved, a woman about whom she knows less than nothing.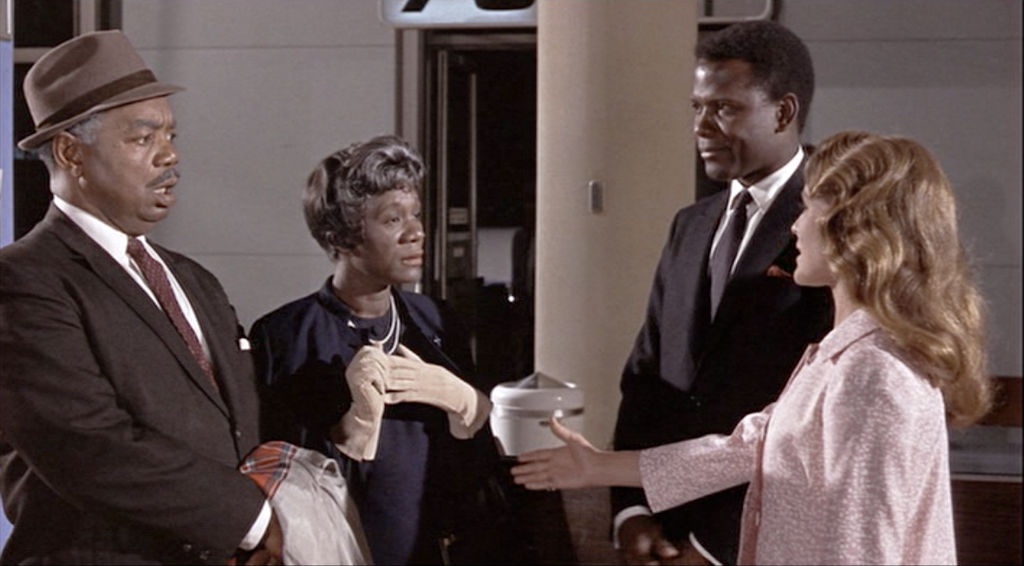 Of course, her son's intended is a pretty white girl. A fact that leaves both Richards's Mrs. Prentice and her blustering bulldog of a husband flummoxed.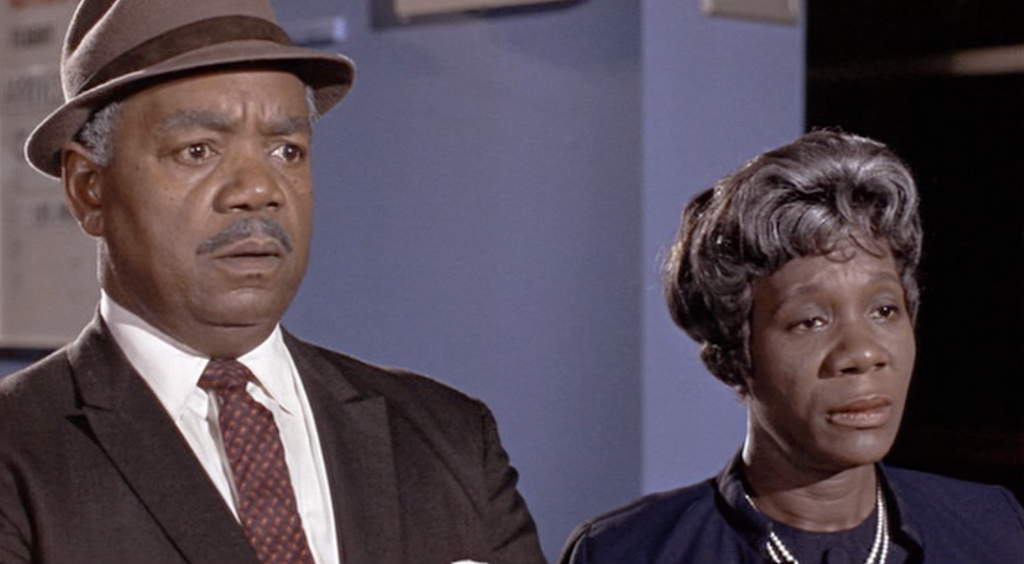 In terms of dramatic structure,
Guess Who's Coming to Dinner
is really a farce played as social realism, a two hour "very special episode" of a standard situation comedy (O'Neill Simon, as it were). The piece operates according to a simple arithmetic straight out of ancient comedy: you've got a pair of young lovers whose happiness seems blocked by a matching set of grouchy old men, until the emotional and verbal deftness of a matching pair of tricky servants (here, "the wives") goad and humble the old men into bending to the power of love (or, here, "The Glory of Love" -- the movie's unavoidable, stalker-ish theme song).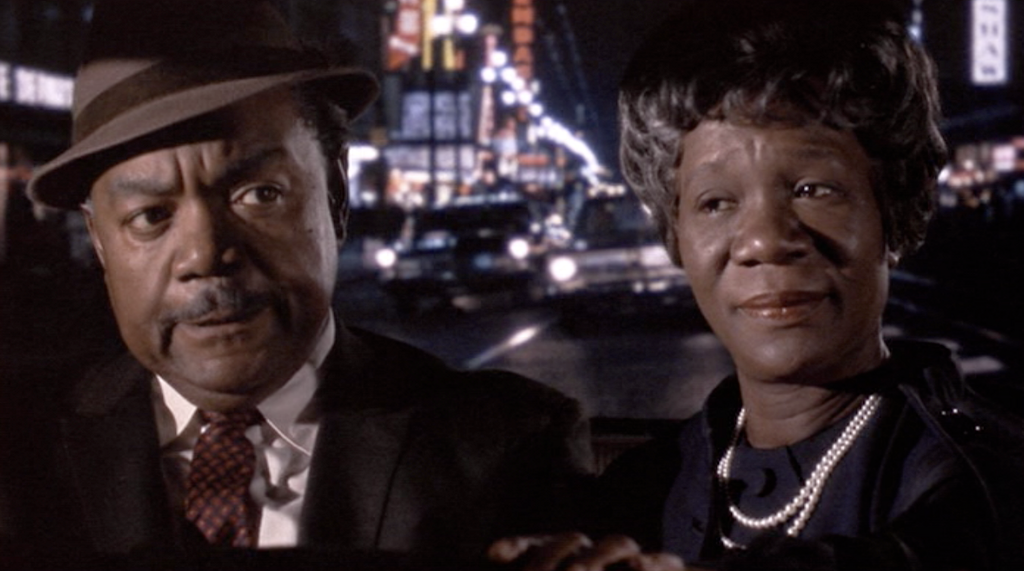 For her part, Beah Richards delivers an economical performance, aptly suited to the dramatic demands of the role. Her Mrs. Prentice is decorous, well-mannered and sturdy with a warbly, whispery voice befitting the character's genteel delicacy.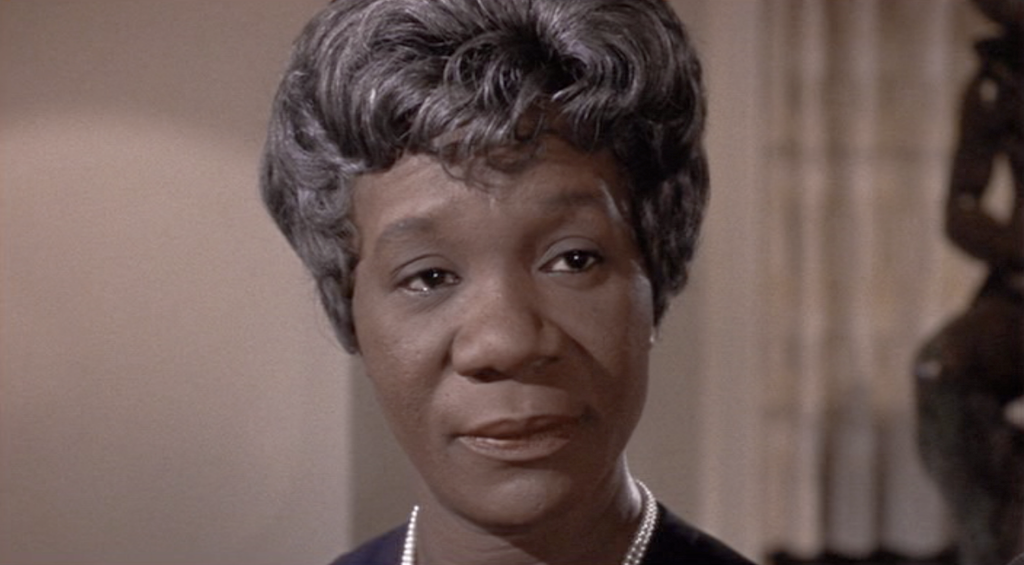 And it might seem that's all Beah Richards' Mrs. Prentice is: a polite, acquiescent foil to the great white patriarch's character arc. But it's so not...so so so so not.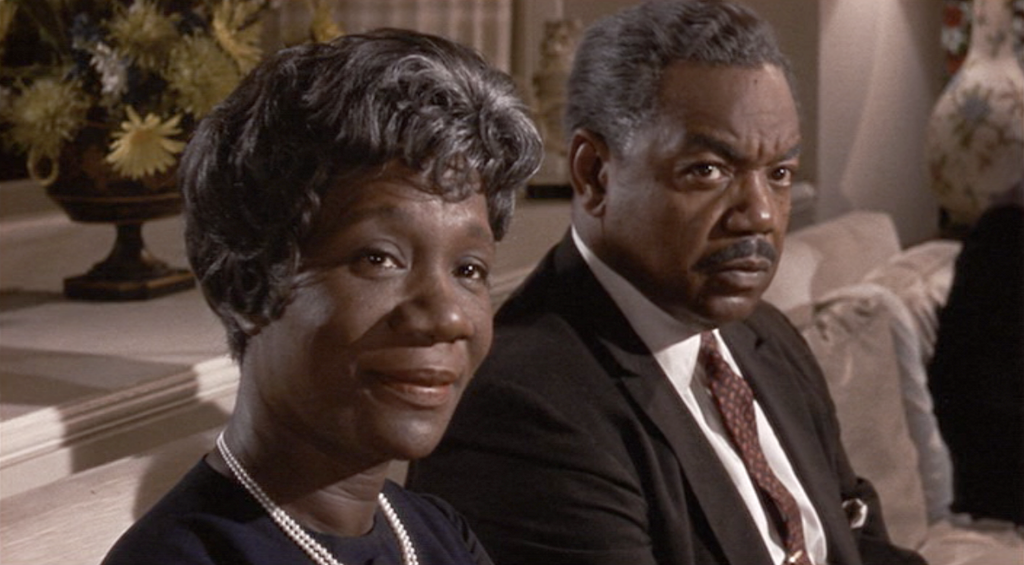 Beah Richards does something remarkable when inhabiting the guise of this seemingly humble and unassuming woman: she makes her real, more real than script even comprehends, by layering tiny reactions that peek around the mask (ie. "the wan, noncommittal smile I wear so as to not frighten the white folks") that she's constructed for the character.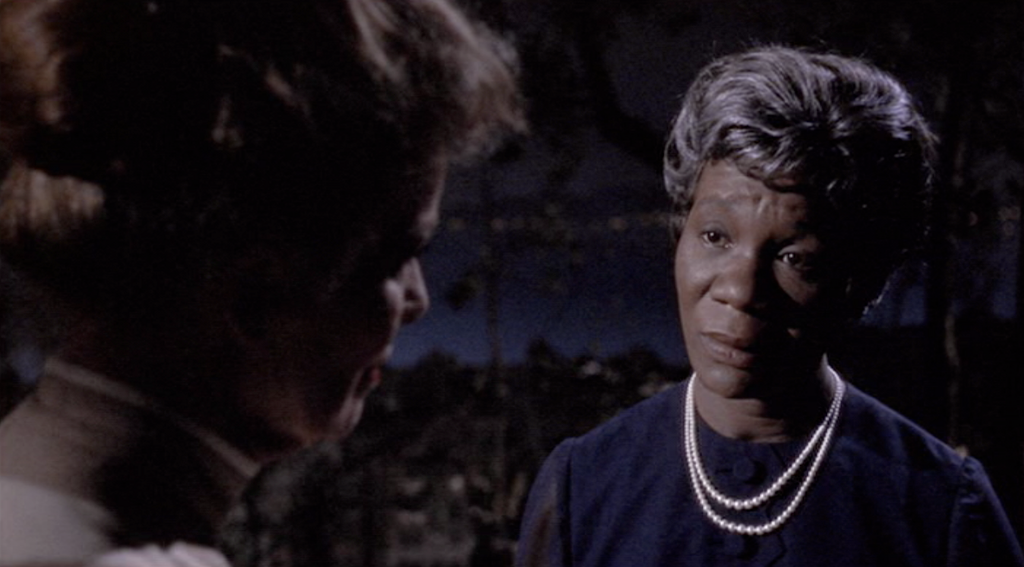 Indeed, the script doesn't afford Mary Prentice much independent reality, but Beah Richards's performance does. In every moment, in all kinds of tiny tiny ways, Beah Richards gives a startling performance, layered with surprising empathy and clarity. More than actressing at the edges, Beah Richards is actressing at the interstices here. And it's heart stopping to watch.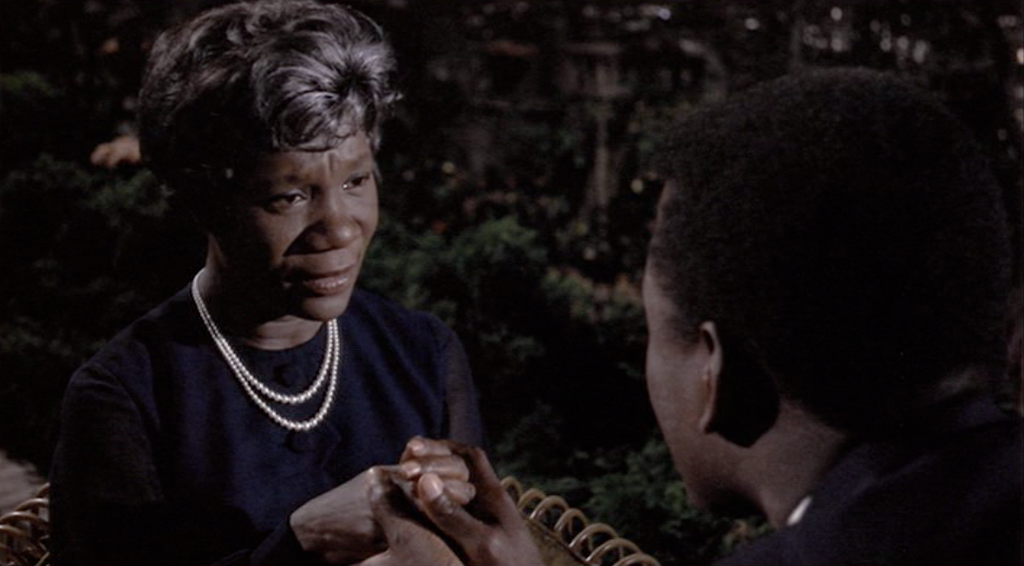 I thrill at the way Beah Richards listens, her gaze flickering ever so slightly as she trolls for information and confirmation...as when she tries to figure out whether Monsignor Ryan is to be trusted or tolerated, as when she watches her son's expression for evidence of the depth of his love, as she tells her husband to stop talking.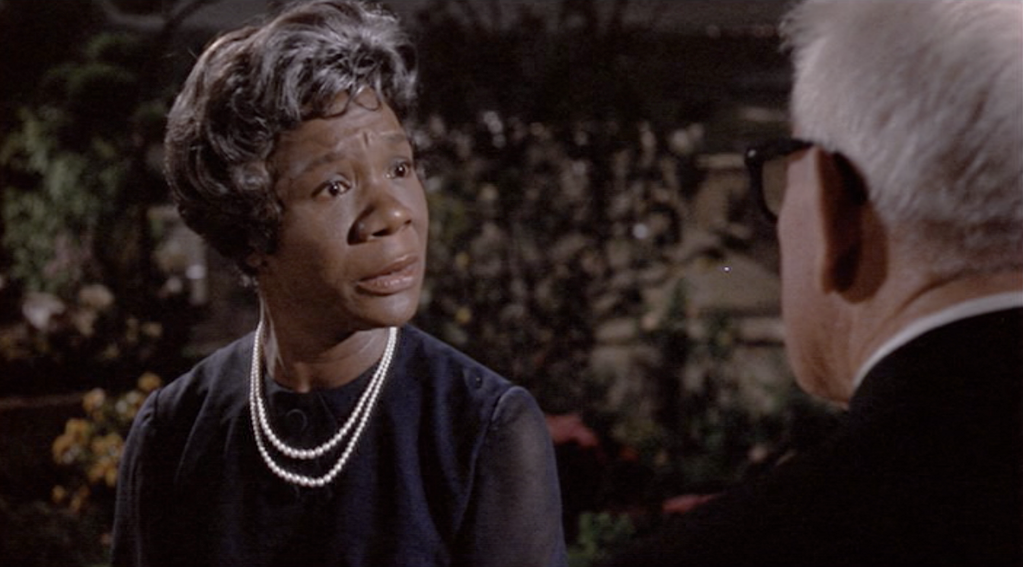 I thrill for every second of Richards's "Shut up, you Spencer Tracy man" speech, a monologue that feels like a dialogue (and not only because the camera doesn't trust the audience to listen to Richards without visual confirmation from the main white man but also because Richards is speaking to a man, not to the air). Richards has a storyteller's gift for using words to weave an aural web that allows the words to mean more than they do and Beah Richards's terrace monologue to Spencer Tracy is (like
Fiona Shaw's final aria in

The Black Dahlia
) so much more than it might seem on first pass.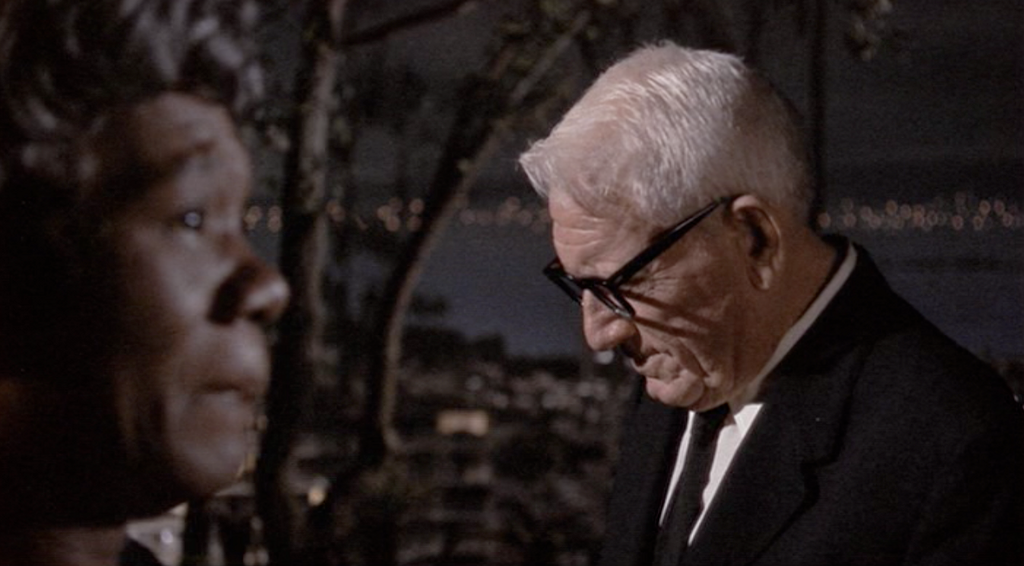 But mostly I thrill at the way that Beah Richards understands Mary Prentice, and her dilemma as a woman of the black middle class at midcentury. Richards clearly appreciates that the Prentices are, in their own community, clearly of a comparable stature as the Draytons -- at the top tier of a self-made middle class life -- but also that white middle classness is entirely different than its black counterpart. Richards's performance allows this existential ambiguity to infuse every aspect of her characterization. Her Mary Prentice is -- at each moment -- a black woman in a white man's house, a mother fiercely protecting her son's happiness,
and
a woman having an experience unlike any she's ever had before. Richards maneuvers this complicated terrain mindfully, each step and utterance alert to the complexity of Mary Prentice's situation. It's humane actressing, smarter than the role requires but which elevates the entire project in subtle but essential ways.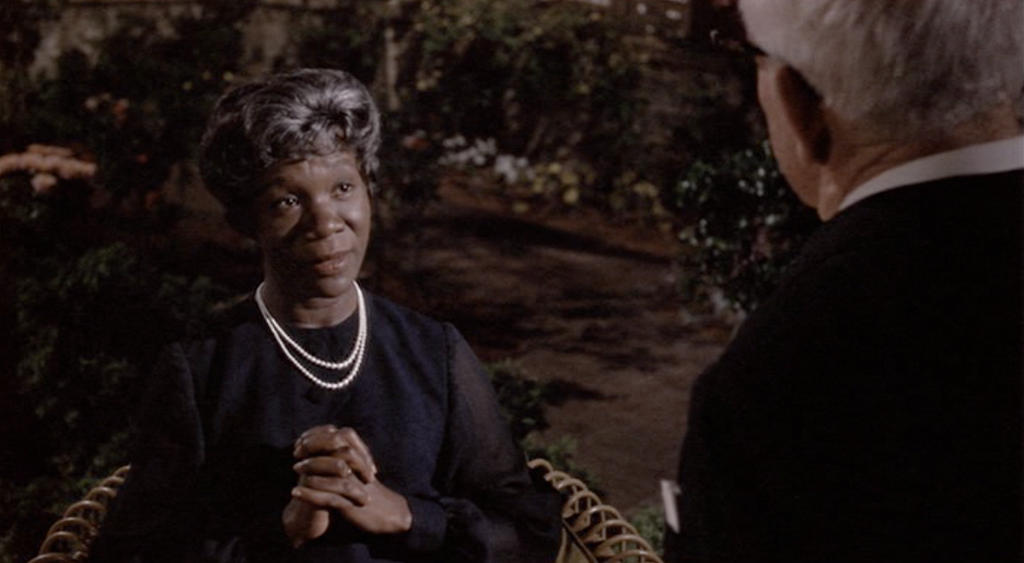 Beah Richards, barely seven years older than Poitier, maintained a formidable career on the stage well prior to, and well beyond,
Guess Who's Coming to Dinner
. Her 1950 play,
Black Woman Speaks
, is considered among the first articulations of "the black aesthetic" that would become prioritized in African American theatrical output a decade and a half later. Her stature as a teacher and mentor to other black actors, especially emerging black actresses, is legendary. Her late career roles on tv shows like
Designing Women
,
ER
and
The Practice
-- in roles created explicitly for her by her devoted collaborators -- are testament both to her talents and to her commitment to the community of black theatre artists in Los Angeles in the 1960s, 1970s and 1980s. And her cameo in 1998's
Beloved
is one of the more extraordinary and elemental bits of screen acting I've ever seen. It's criminal that the amazing documentary by actress LisaGay Hamilton about Richards (
Beah: A Black Woman Speaks
) is not available on home video, but, if it happens to appear on a campus or at a festival near you, do me a favor: don't miss it.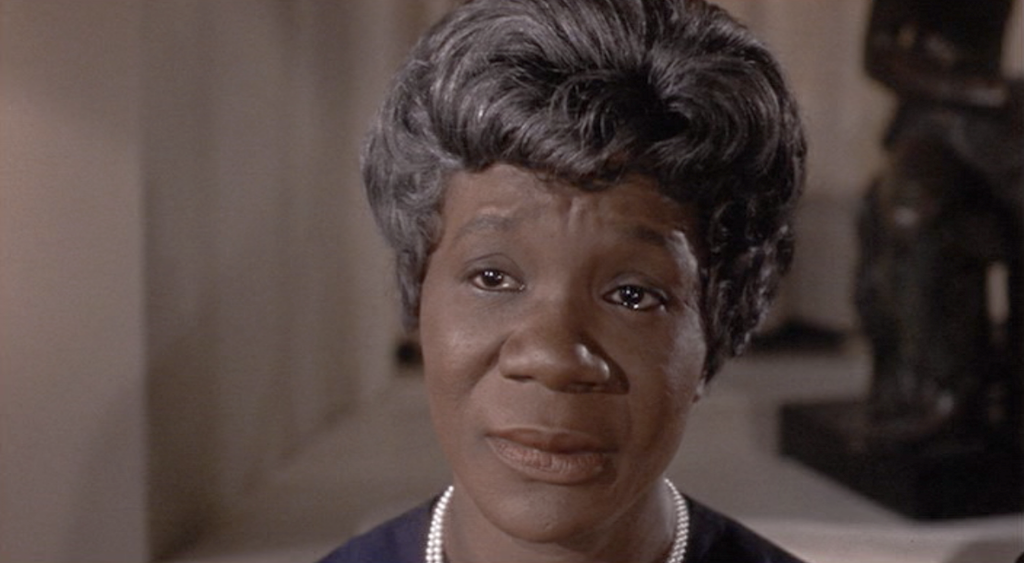 Yes, my appreciation of Beah Richards transcends this role. But, as Mary Prentice in
Guess Who's Coming to Dinner
, as in every Richards performance I've seen, Beah Richards's work is itself transcendent.