Thanks are in order, lovely reader. For, without you and your preponderance of votes for 1990, StinkyLulu may just have gone to the great beyond having successfully dodged Kevin Costner's epic elegy to the American frontier. (Lu's assiduously avoided this film for nigh on two decades.) But whatta concoction. Costner's film -- a fantasy picture in the guise of an historical epic -- braids all the traditions of mythmaking that developed around the American West: the captivity narrative's titillating thrill of white womanhood transformed; the Romantic's delight at the moral tutelage provided by the "Noble savage"; the teleological alibis of "The Vanishing Indian" and "Manifest Destiny"; the frontier landscape as visual allegory; a folk heroic outlaw whose moral compass operates as corrective to the missteps of "civilization." Costner crammed all that -- and a friendly wolf -- into this four hours of utterly sincere fantasy. (Lucky Lulu didn't realize until 'twas all over that Netflix had sent the extended version which -- at 3 hours and 56 minutes -- added a whole hour to the theatrical version. Lucky lucky Lulu.) So, thank you, lovely reader. Without you, I would have likely never in a gazillion bazillion mamillion years never ever screened this film. True, my gratitude should not be mistaken for pleasure. But I'm reminded that Supporting Actress Sundays is all about taking me cinematic places I wouldn't necessarily go on my own, depending on actresses at the edges to be my trusty guides. And, with
Dances with Wolves
, y'all forced me out of my comfort zone while also providing me a formidable, impressive guide in the performance of...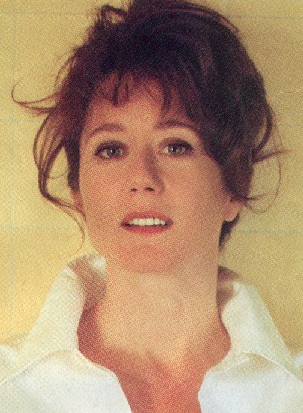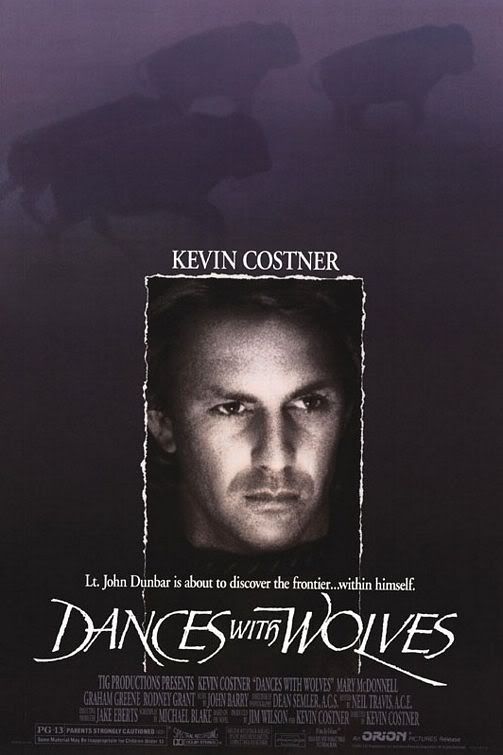 ...Mary McDonnell in

Dances with Wolves
(1990).
approximately 35 minutes and 45 seconds
40 scenes
roughly 15% of film's total running time
Mary McDonnell plays Stands With Fist, a white woman living among the band of Sioux that Costner's Lt. John Dunbar discovers as his neighbors in the Great Plains.
We first see Stands With Fist when she's wracked with grief at the death of her husband, a warrior killed in a confrontation with a rival band of Utes. Her keening despair is explosive, marking her immediately as somehow different among her more reserved tribesfolk. Only later, when we see her light eyes and burnished pink skin, do we (and Costner) realize that the Indian lady with the really big hair is actually a white woman.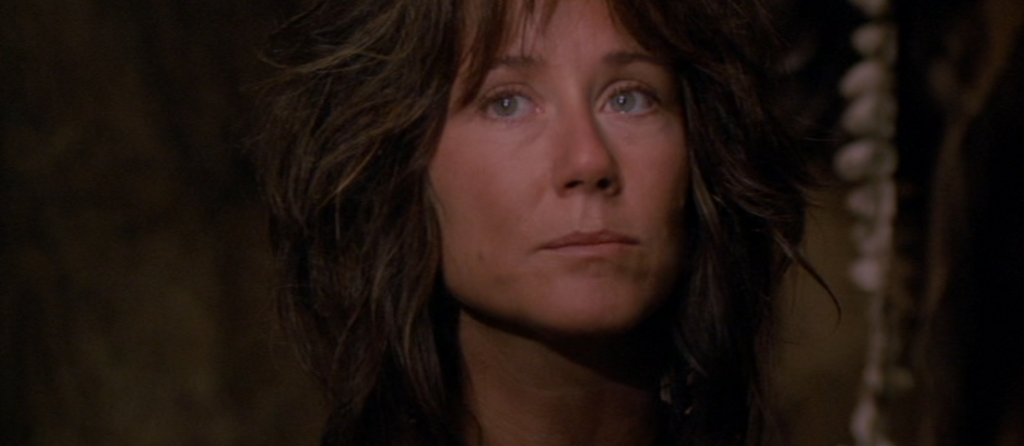 As it turns out, McDonnell's Stands With Fist has lived among this band of Indians since childhood, when her family was killed in a vicious attack by the Pawnee. (Coster's narrative moralism exploits The Pawnee as "bad" Indians -- prone to arbitrary attacks on Indians and whites alike, easily corrupted by collaborations with the U.S. cavalry.)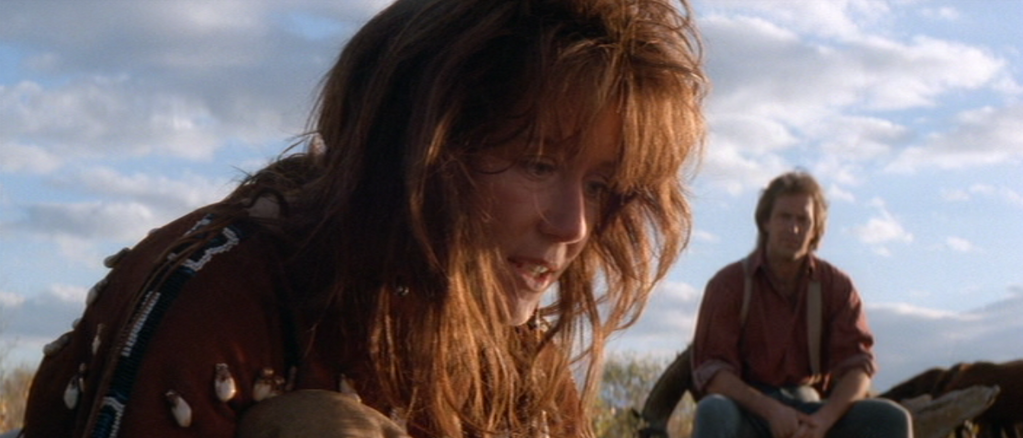 Costner's Dunbar is immediately fascinated by Stands With Fist, whether through libido, loneliness or casual racism. When she becomes his translator, channeling her barely remembered childhood fluency in English, the two white folks bond as they "make white talk."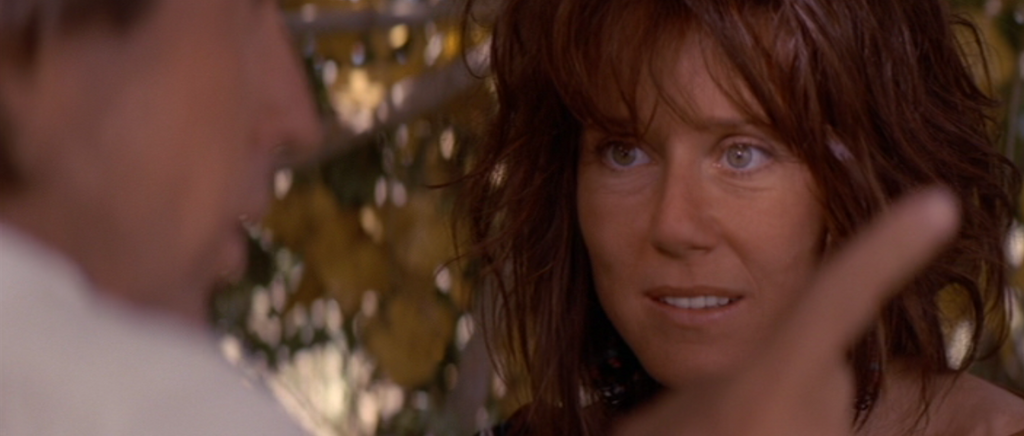 McDonnell's character exists in the narrative for this express purpose: to facilitate the entrance of Dunbar/Costner into Sioux life. As he "goes native" Costner's Dunbar has McDonnell's Stands With Fist as his appropriate helpmeet. Else Costner might have developed a really inappropriate relationship with Two Socks. Or -- perhaps worse -- an actual native woman.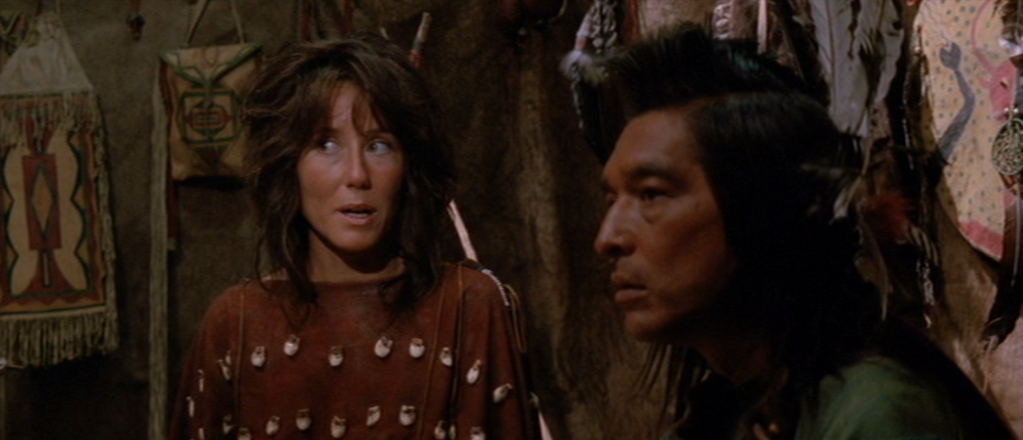 McDonnell acquits herself nicely in this hollow device of a role. She animates the sketchy outlines with a human passion that makes Stands With Fist an entertaining foil for both Dunbar and Kicking Bird (Graham Greene, in a genuine effective performance). McDonnell also handles the language of the role with exceptional acuity, allowing the cadences and musicality of Sioux/Lakota to rhythmically filter her halting English. (McDonnell's attention to alien consonant configurations is especially adept.) Not saying it's accurate, mind you. I have no idea. But I admire McDonnell's evident care, respect and attentiveness in crafting a specific vocality for Stands With Fist.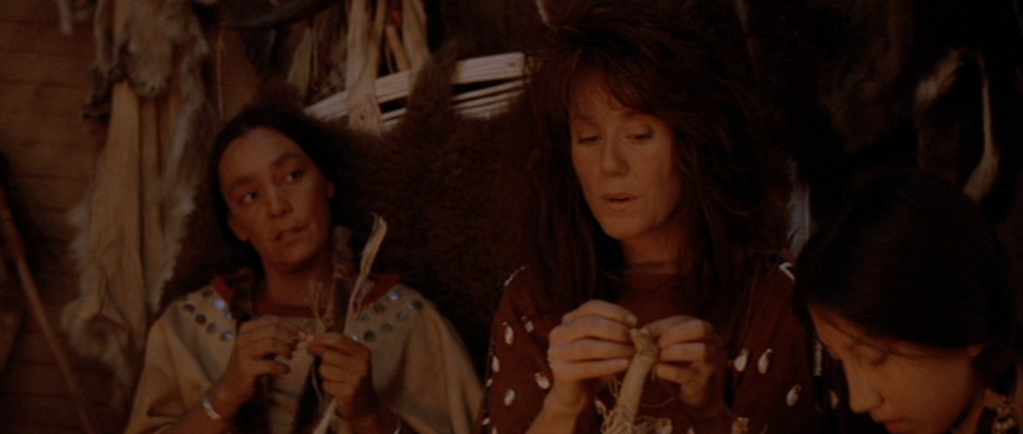 While McDonnell's scenes with Costner and Greene highlight her strengths in the role, her scenes with her third main scene partner -- Tantoo Cardinal as Black Shawl -- reveal her limitations. Cardinal, an extraordinary screen actor who has long deserved a breakout role, conveys with a half smile, a tilted chin, a sideways glance a subtly nuanced humanity in every scene. Cardinal's role is even thinner than McDonnell's but her characterization is perhaps the most vivid in the film. Unfortunately, Cardinal's quiet efficiency reveals how fundamentally agitated and shallow McDonnell's performance truly is.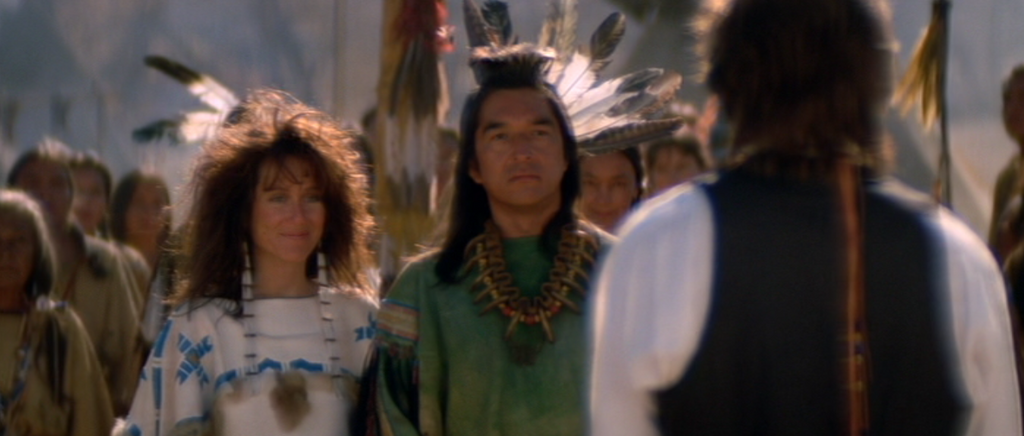 Once Stands With Fist and Costner's Dunbar/Dances With Wolves marry, though, everything really starts to get lame. And, no, it's not simply the result of the unfortunate convergence of the late 1980s with this film's production (which resulted in the curious proposition that "going native" makes a white woman's hair really really big and causes a white man to grow a monstrous mullet.)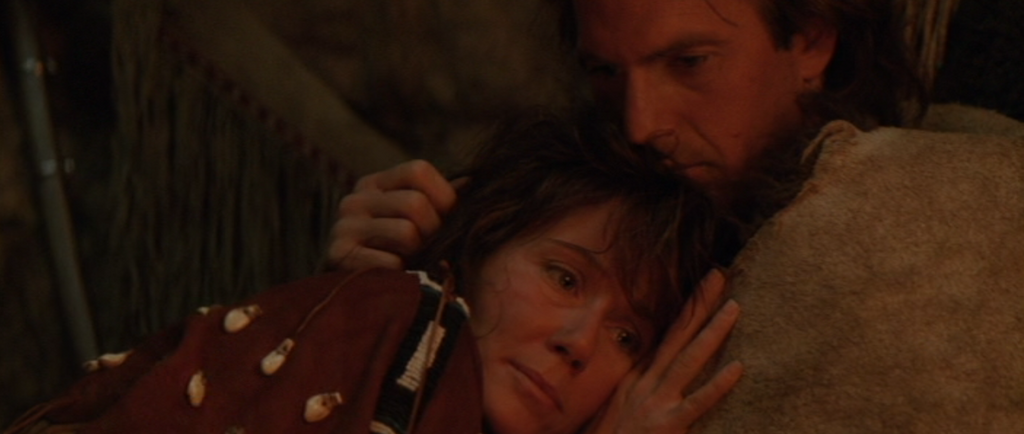 What's worst is that McDonnell's Stands With Fist becomes, disappointingly, vacuous and beatific in her later scenes. Her feralness perhaps tamed by marriage, McDonnell's Stands With Fist stands by her man in the film's final moments, oddly undercutting her earlier performance. It's an eerie evisceration, indicating the film's paralyzed, conservative nostalgia.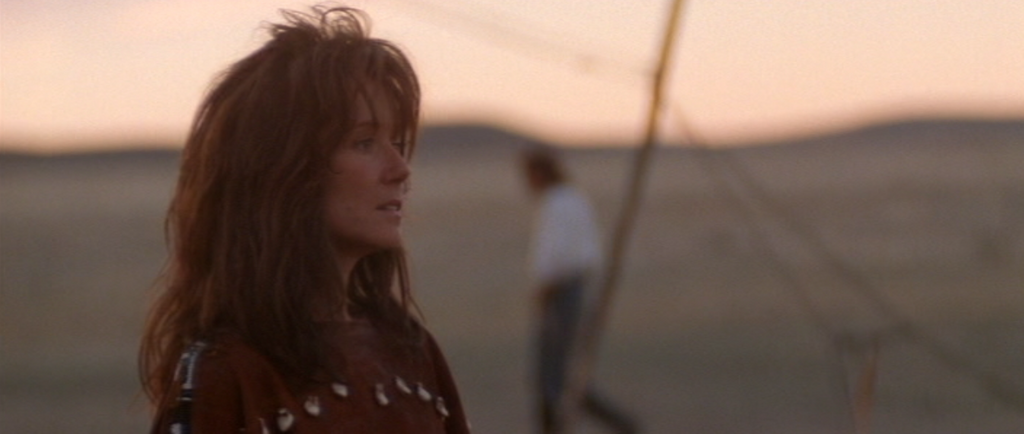 McDonnell's nomination is a perfectly traditional one. As Stands With Fist, McDonnell's plays "the girl" -- acquitting herself nicely as she does -- in a technically accomplished, macho (or should I say "sensitive New Age guy") epic. The role also announces McDonnell as a formidably competent performer. So. Duly noted, lovely reader. Now, I'll thank you to never never never require me to watch
Dances With Wolves
ever ever ever again.