One of the challenges routinely faced by actresses at the edges, especially in genre dramas, is portraying what I've come to think of as a "collateral damage" character -- a figure designed to underscore the fundamentally tragic consequences of the core moral/narrative conceit. Usually, the "collateral damage" character is that gal who knows that little bit too much (think of
Thelma Ritter in

Pickup on South Street
or
Sylvia Miles in

Farewell, My Lovely
) but just as often such a character is the innocent fawn disastrously ensnared in a complicated dramatic web well beyond her, like
Penelope Milford in

Coming Home
or...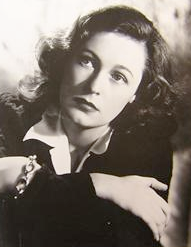 ...Geraldine Fitzgerald in Wuthering Heights
(1939)
approximately 18 minutes and 41 seconds
16 scenes
roughly 18% of film's total running time
Geraldine Fitzgerald plays Isabella Linton, the exuberant young woman who has the misfortune to stumble between the ill-fated lovers at the turgid center of this yarn about romantic destiny.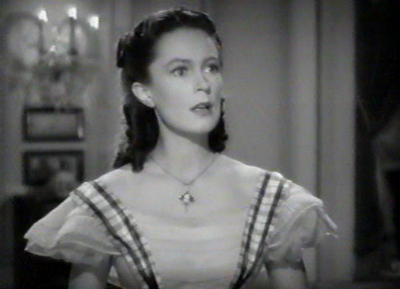 Fitzgerald's Isabella is the youngest Linton, the wealthy landholding family who hold the lease for most of the properties in the county. When her elder brother Edgar (a prim David Niven delivering perhaps the quintessential performance of the left-behind lover character so necessary for the romantic epic) falls under the spell of the accident prone Cathy (an utterly odd Merle Oberon), Fitzgerald is first enlisted as Cathy's nursemaid/companion, a role she continues even after the two are married.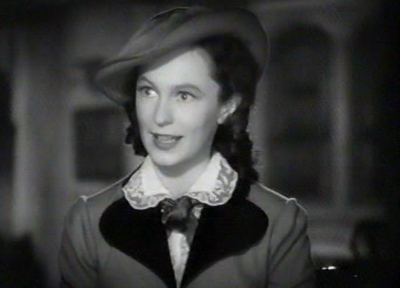 Only when Cathy's true love/obsession arrives on the scene (Laurence Olivier who opts to "glower" rather than "act" the role of Heathcliff) does Fitzgerald's Isabella show any signs of independent life. Fitzgerald's Isabella falls immediately in swoon with the handsome Heathcliff, insinuating herself into his obsession with Cathy by providing him an alibi escort for such things as fancy dress balls.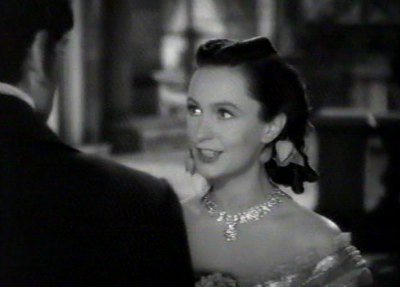 In these early scenes, Fitzgerald is refreshing, her energetic intelligence welcome amidst a troupe of stock character actors hammering out their stock characterizations. This energy infuses the young Isabella's unsullied optimism for the possibility of love with a delight and verve.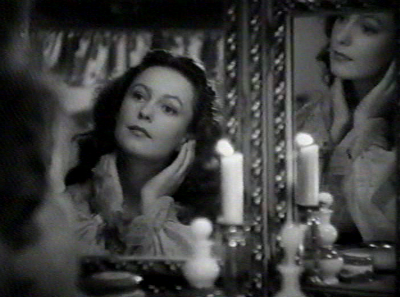 Indeed, Fitzgerald's Isabella helps to underscore the essential dramatic question of
Wuthering Heights
: Is true love a many spendored thing? Or is it an utter calamity? Fitzgerald's Isabella swoons with optimism for love's promise while we, on the other hand, know the poor girl's doomed. Fitzgerald does well in these early scenes of the optimistic Isabella, even contributing to several of the the film's few true thrills in her delightful slapfest with Oberon's Cathy.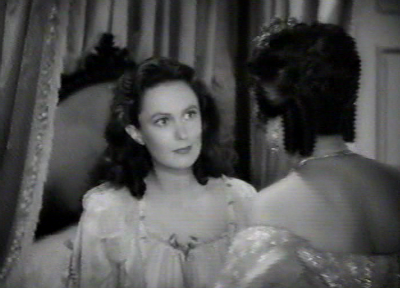 Fitzgerald does less well in the character's extended later scene, when her spirit has nearly crumbled under the daily humiliations of Heathcliff's lack of genuine feeling for her.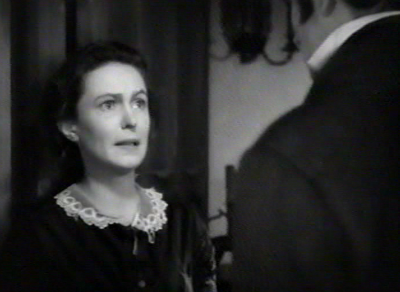 In this scene (which, it should be noted, comprises nearly one-third of the character's total actual screen time), the acuity displayed by Fitzgerald earlier lapses a little. Fitzgerald ably conveys Isabella's devastation at being dismissed by Heathcliff with manic desperation. Her Isabella tenaciously maintains her devotion to Heathcliff, desperately hoping that he might yet see in her the possibility of love. Yet, somehow, Fitzgerald's alacrity -- her manic, even naive desperation -- makes her Isabella seem more obtuse than genuinely tragic.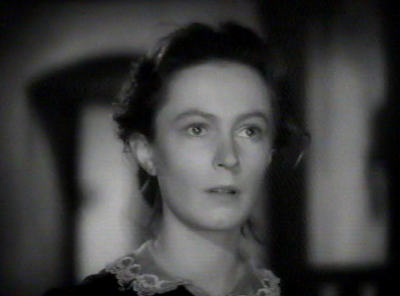 Geraldine Fitzgerald delivers a vivid, lively performance in the role of Isabella but falls tragically short in her portrayal of an innocent caught in the deadly crossfire of romantic destiny.