StinkyLulu'd never given that much thought to Betty Schaefer, "the girl" who complicates everything for Joe Gillis in Billy Wilder's ode to haunted Hollywood,
Sunset Boulevard
. I mean, with Gloria Swanson's glam grotesquerie & Erich Von Stroheim's creeping rattiness & William Holden's punky passivity-- Why bother even noticing "the girl"? Isn't she only there as the control group -- the necessary whiff of normalcy to contrast with the aromatic stinks of Wilder's exuberant genre experiment in "Hollywood Gothic"? Well, sure. But merely glossing over
Sunset Boulevard
's "girl" (as StinkyLulu has for many years) not only disregards how essential Betty Schaefer is to the cryptic puzzle of the film but, even worse, ignores the crisp, generous actressing of...
approximately 19 minutes and 28 seconds
13 scenes
roughly 18% of film's total running time
At first blush, Nancy Olson's portrayal of Betty Schaefer seems nearly glib, yet another banal entry into the Generic Ingenue Hall of Adequacy. And, indeed, that
is
largely what the script asks of Betty. (Indeed,
early scripts sought only a "new face"
for the role.) But Olson's deft performance makes a more generous choice for Betty and creates a simple but textured characterization for what might have otherwise been a prop of a part.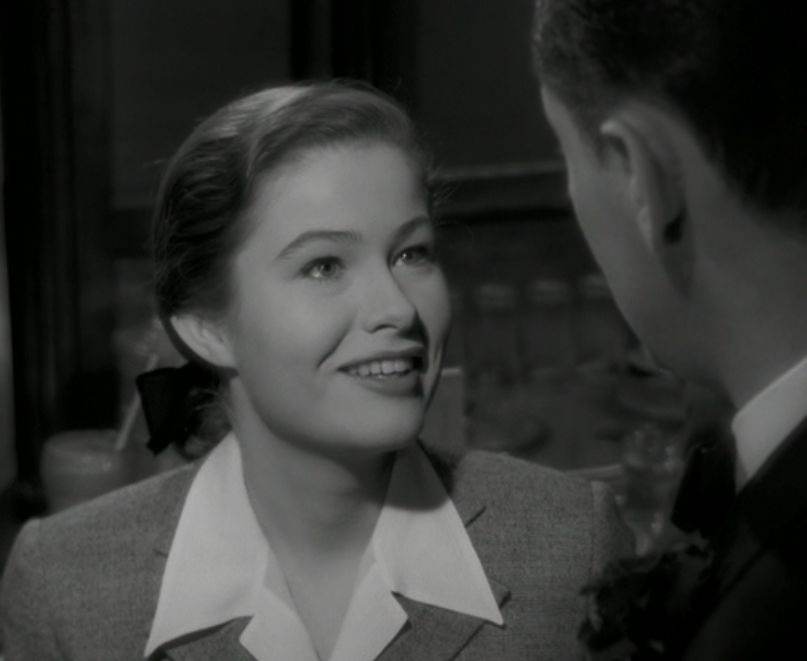 Nancy Olson makes the smart choice to emphasize that Betty is every bit a Hollywood creature. As much so as Swanson's Norma Desmond, really, but, with a crucial distinction: Unlike Norma, Betty's a 3rd generation worker bee who has no desire to be queen. That's not to say, Olson's Betty is without ambition -- far from it. But with youth on her side (as well as a potentially crushing failure already in her past), Olson's Betty has opted for strategic optimism. She may be a script girl now, but she's got plans, some talent, and a good eye. And it's to Nancy Olson's credit that this formidable wit and appealing confidence comes through so clearly, as early as her first scene.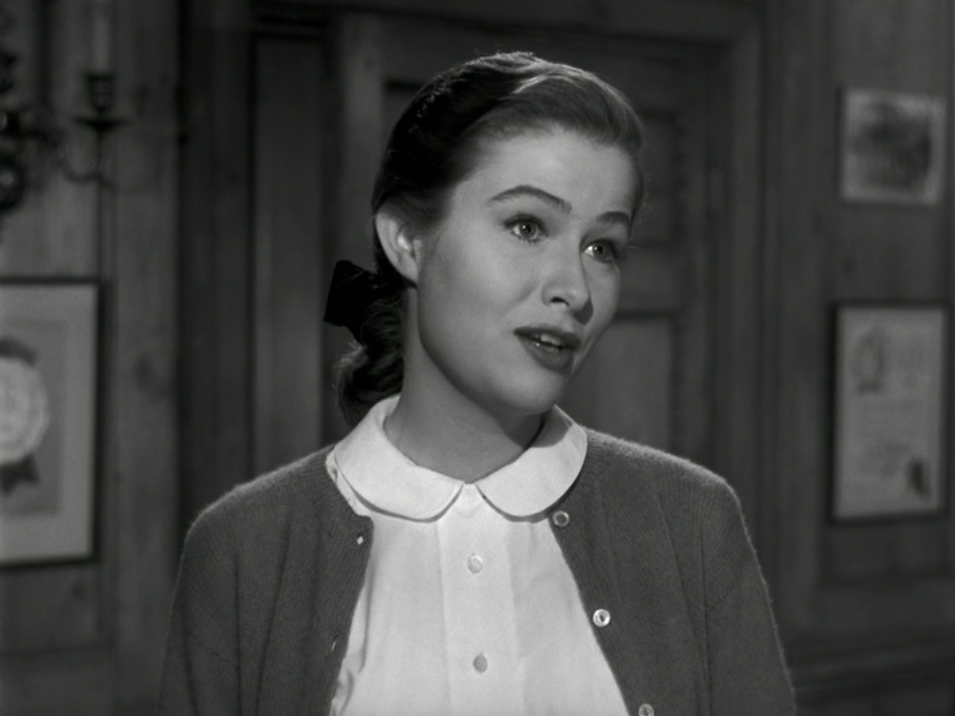 But Olson's Betty and Swanson's Norma share another Hollywood attribute: the ability to spot "
it
" -- that elusive quality that emanates from genuine star quality. Both women smell this in Joe. It's what attracts them, what instigates their parallel engulfing obsessions, what inspires each of them to rearrange their sense of the world around this man, this beaten up writer without a penny to his name. Olson's Betty offers herself as a collaborator; Swanson's Norma presents herself as a patron. And both women gift their love as something extra, as collateral to Joe's being "something special." (Even Jack Webb's Artie seems to have a crush on Joe Gillis and it's unfortunate that William Holden's generally appealing performance just doesn't capture this aspect of the character -- the spark that so inflames all around him.)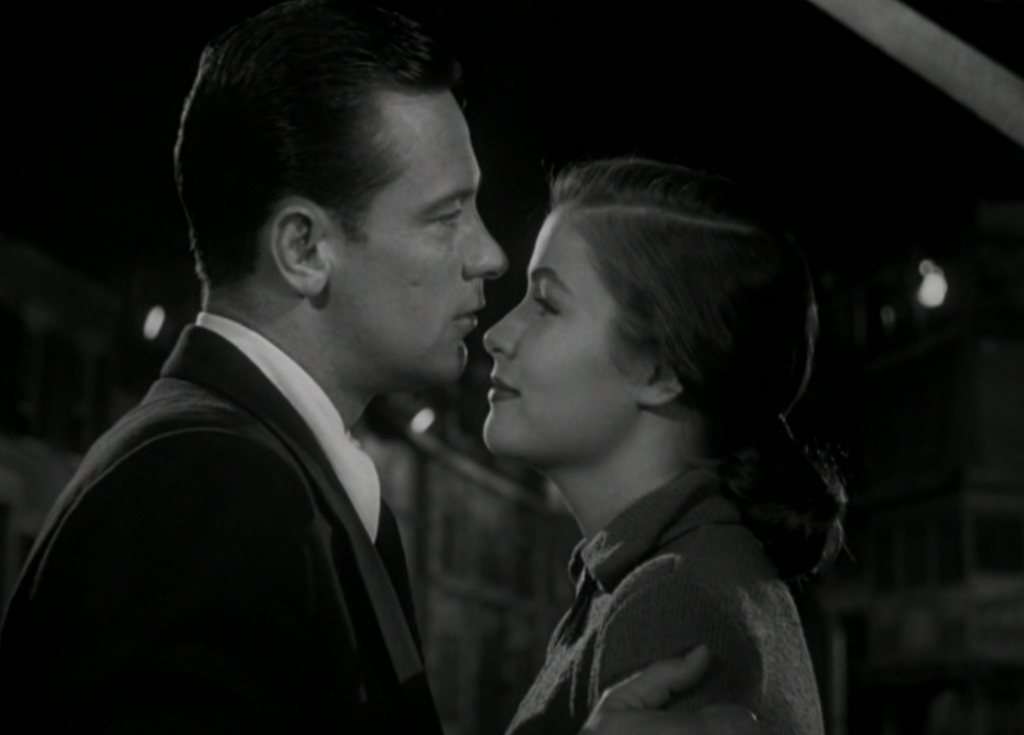 For, as much as it is about the ghosts of Hollywood,
Sunset Boulevard
is also about the erotics of creativity and Olson's Betty captures this more than any other character in the film. Betty's happy enough, driven enough and successful enough -- and then a chance meeting with Joe stokes something in her. As her attraction grows, so does the flow of her creative juices. And she becomes prettier. All because of Joe, of how he makes her feel. (The parallel with Swanson's Norma is obvious.) Olson's Betty may truly love Joe, but she also wants to protect -- or possess? -- him because of the way being near him makes her feel.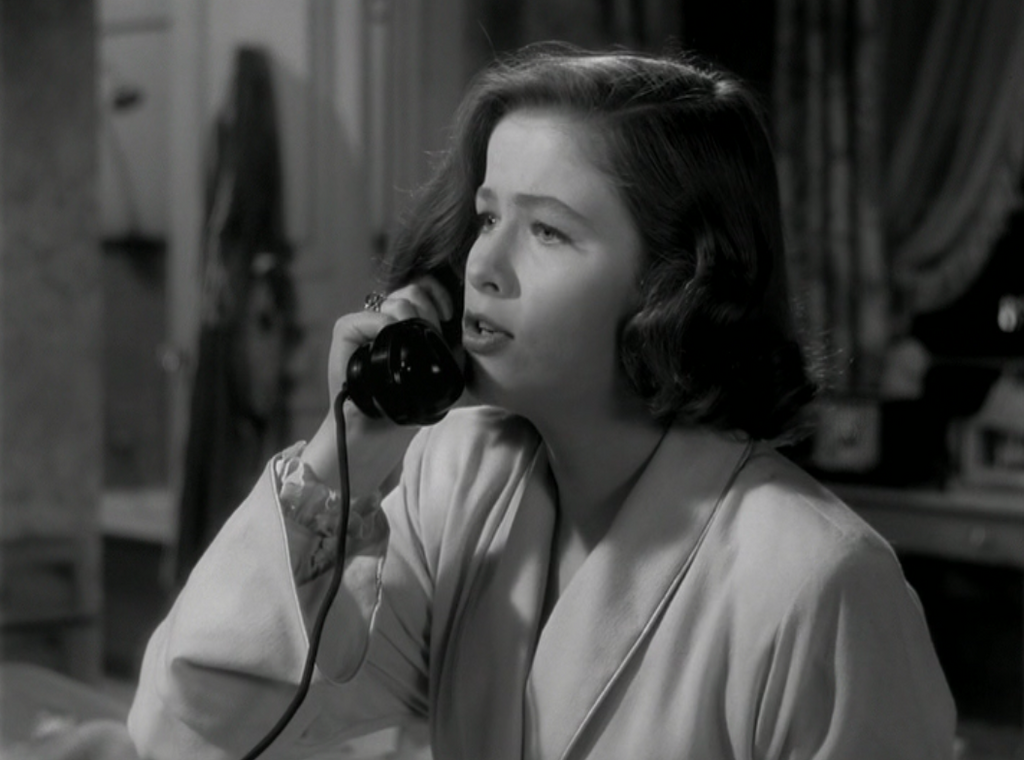 And this is what StinkyLulu so admires about Nancy Olson's performance in
Sunset Boulevard
. Nancy Olson allows her ingenue to be -- for the most part -- no better and no worse than Swanson's gorgon. Their cravings for Joe are virtually the same. Both women just want Joe's help with a script that could transform their career (...and
maybe
a li'l sumpinsumpin along the way). Olson's Betty just happens to be younger, prettier and a little less batshitcrazy than Swanson's Norma. That's all. And, somehow, Olson gets this. Or, at least, by allowing her ingenue the heft of a specific humanity, Nancy Olson provides a performance that allows this aspect of the film's complicated heart to shine through.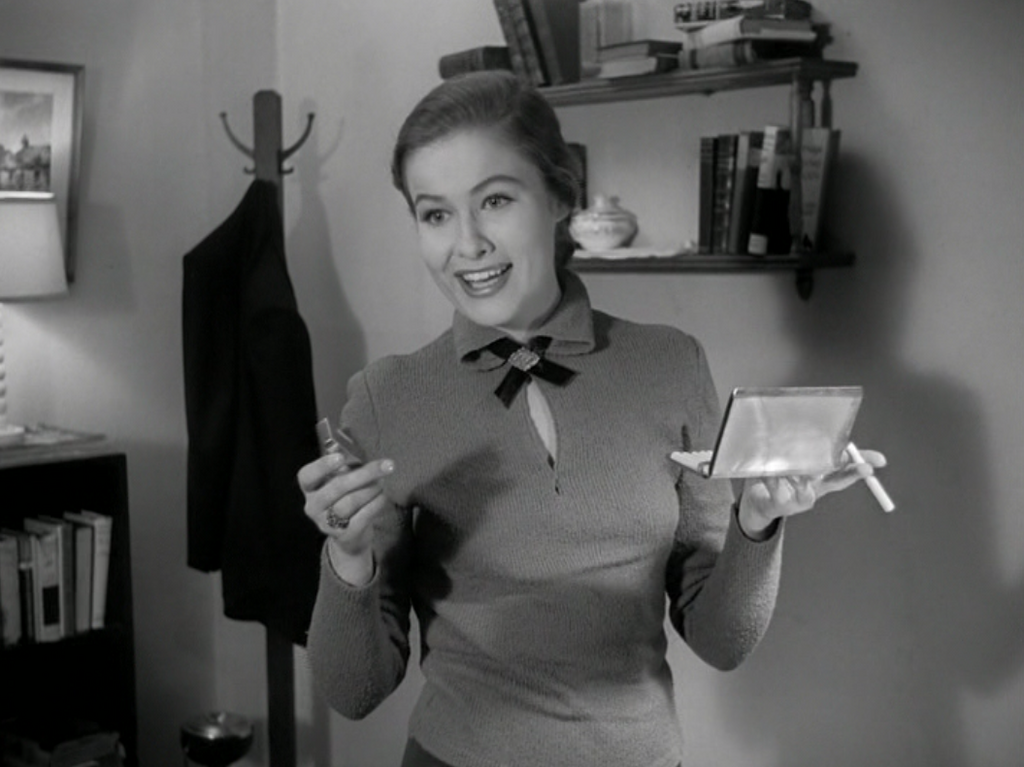 Good for Oscar that, right away, he caught on to the fact that Nancy Olson's Betty Schaefer was a whole lot more than just "a new face"...
Sure took StinkyLulu long enough.